Whether you're dining solo, as a couple or in a group, small plates are a crowd favorite and a deliciously welcome addition to any table. A great way to sample a restaurant's cuisine, fun to share with friends and perfect if you just want a light snack to complement your cocktail, these tasty dishes are sure to please no matter the occasion. Here are 18 snacks and bites that'll help you kick your meal off on the right foot:
1. BURGUNDY ESCARGOT CROISSANTS - RN74 (San Francisco)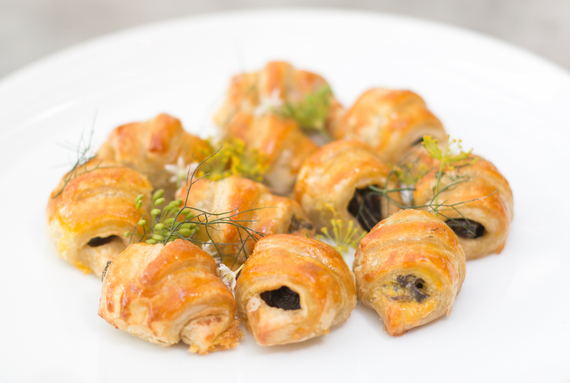 Photo provided by RN74. Photo by Kevin McCullough.
Made with puff pastry and chartreuse butter, RN74's Burgundy Escargot Croissants are a delightful starter for the table and a deliciously French take on "pigs in a blanket."
2. JAMON CROQUETAS - Estadio (Washington D.C.)
Photo provided by Estadio.
Serving tapas, traditional Basque pintxos, charcuterie and a variety of other snacks and bites, Estadio prepares two different croquetas -- one with jamon (ham) and one with wild mushrooms -- that're great for sharing with friends.
3. SAMOSAS - Pub Royale (Chicago)
Photo provided by Pub Royale.
At Pub Royale, guests are encouraged to share many of the delicious Indian and British-inspired plates, including the can't-miss samosas stuffed with potato, fried onion and peas.
4. STEAMED PORK AND SESAME DUMPLINGS - The Lucky Bee (New York)
Photo provided by The Lucky Bee. Photo by Filip Wolak.
Bringing a farm-to-table approach to Southeast Asian street food, The Lucky Bee offers a dynamic selection of inventive starters, including Steamed Pork and Sesame Dumplings made with Chinese black vinegar, black bean and fried garlic.
5. FRIED OYSTERS - The Olde Bar (Philadelphia)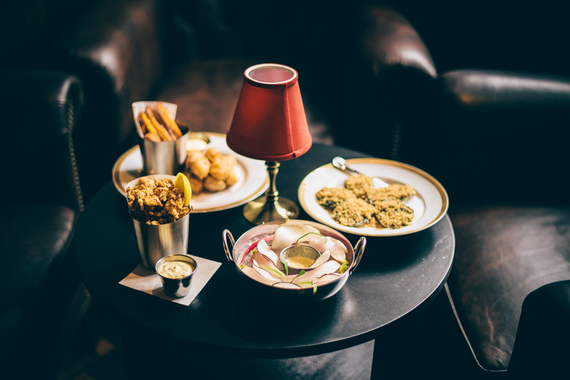 Photo provided by The Olde Bar.
Dunk The Olde Bar's Fried Oysters in a tomato, horseradish and oyster aioli, and throw on a few more snacks -- like an order of crunchy Beef Fat Fries with Old Bay mayo -- for good measure.
6. HUMMUS - Zahav (Philadelphia)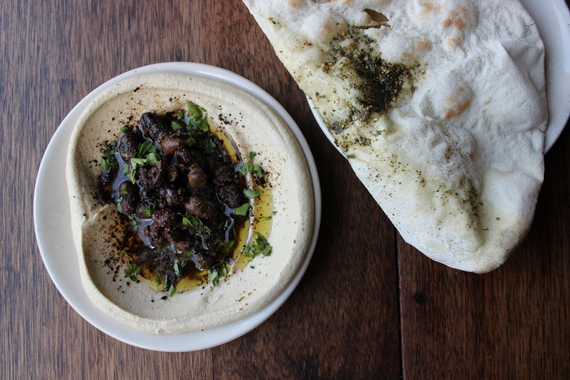 Photo provided by Zahav.
Delivering can't-miss Middle Eastern fare, Zahav offers assorted spreads -- including hummus, tehina and a black eyed-pea variations -- served with laffa bread baked in a wood-burning oven.
7. ANTIPASTI MISTI - G by Mike Isabella (Washington D.C.)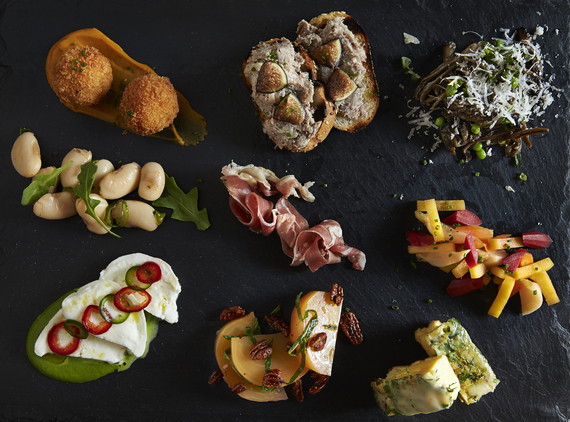 Photo provided by G by Mike Isabella. Photo by Greg Powers.
The Antipasti Misti at G by Mike Isabella is a guaranteed home run, comprised of burrata, beet salad and arancini for the table to share.
8. JARDINIERE CHARCUTERIE - Jardiniere (San Francisco)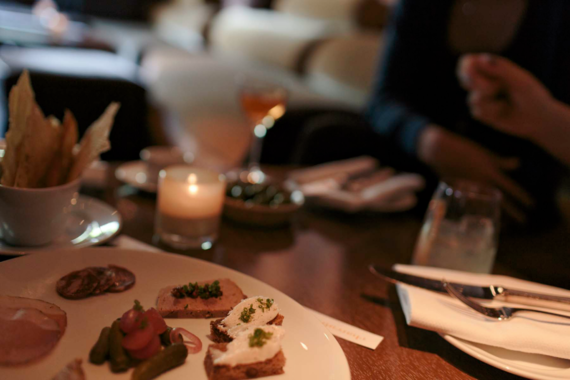 Photo provided by Jardiniere.
One of the many highlights of the French-California menu at Jardiniere -- focused on snacks, shareable plates, appetizers and a wide cheese selection -- is the Jardiniere Charcuterie with mousse, ciccioli (fatty pork), rillettes, lonza (pork loin) and finocchiona (salami).
9. DUMPLINGS - Mei Mei (Boston)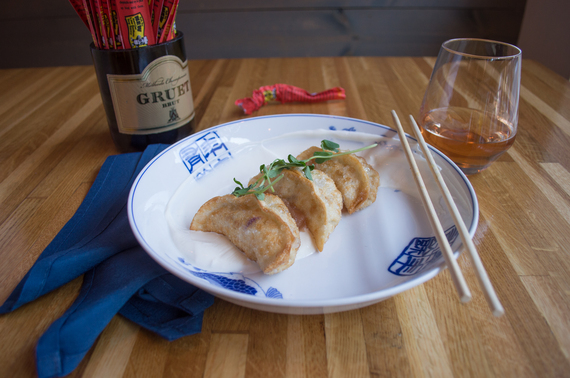 Photo provided by Mei Mei.
Offering an entirely shareable Asian-American fusion menu, Mei Mei dishes out three different dumpling options -- Pierogi Dumplings, Chorizo Dumplings and Three Sisters Dumplings (corn, beans and squash) -- all equally hard-to-resist.
10. TOASTS - Vernick (Philadelphia)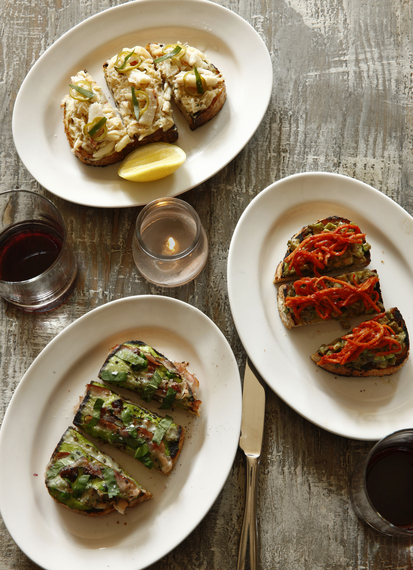 Photo provided by Vernick. Photo by Jason Varney.
Before diving into the fresh raw bar selection and wood-fired New American entrees, share a couple of Vernick's seven inventive toasts, including fromage blanc and kumquats, avocado and spicy radish, pumpkin and brown butter.
11. CHICKEN & BACON MEATBALLS - Virginia's (New York)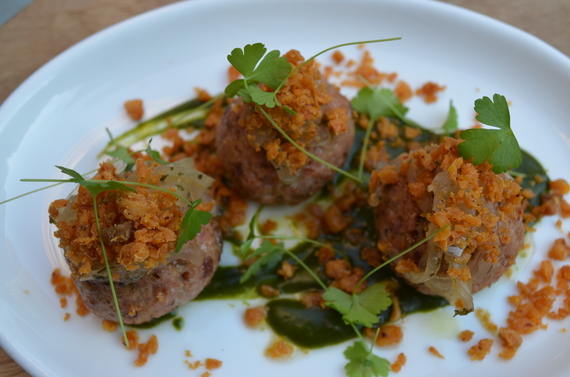 Photo provided by Virginia's.
The perfect complement to its craft cocktails, Virginia's delivers fantastic American bistro bites like Chicken and Bacon Meatballs, House Pickles and Charred Eggplant Toast, as well as market-driven large plates.
12. SEASONAL VEGETABLE TEMPURA - Wako (San Francisco)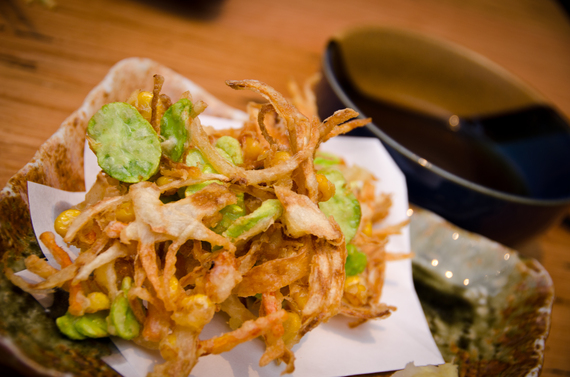 Photo provided by Wako.
In addition to its artful sushi preparations, Wako offers seasonal tempura, plus other spectacular seafood and vegetable-focused small plates and appetizers.
13. CRISPY GRITS - Maysville (New York)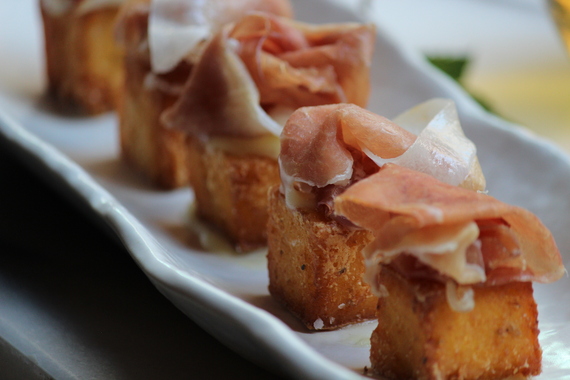 Photo provided by Maysville.
An ideal complement to Maysville's extensive whiskey collection, the Crispy Grits with country ham and bourbon aioli are a divine way to begin your Southern feast.
14. CAULIFLOWER - Lula Cafe (Chicago)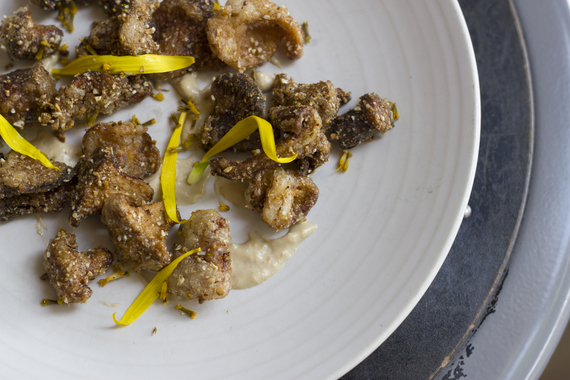 Photo provided by Lula Cafe.
Lula Cafe's cauliflower -- served with brown butter hollandaise and white grapefruit -- is packed with fresh, delectable flavors.
15. BEEF TARTARE - Townsend (Philadelphia)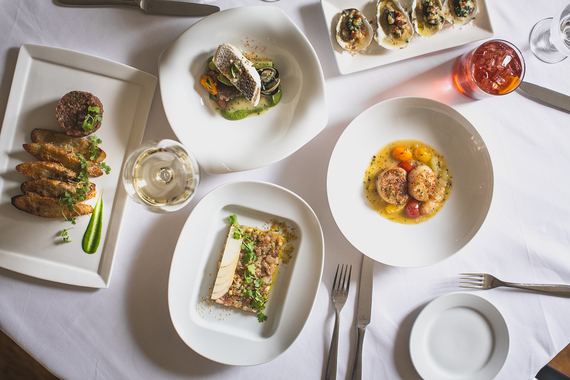 Photo provided by Townsend. Photo by Neal Santos.
True to its commitment to seasonal ingredients, Townsend delivers fresh, inventive appetizers like Beef Tartare with grilled idiazabal (cheese) tartine, Broiled East Coast Oysters with Fennel and Marinated Hamachi with cucumber, sesame and lime.
16. DUNGENESS CRAB - Picca (Los Angeles)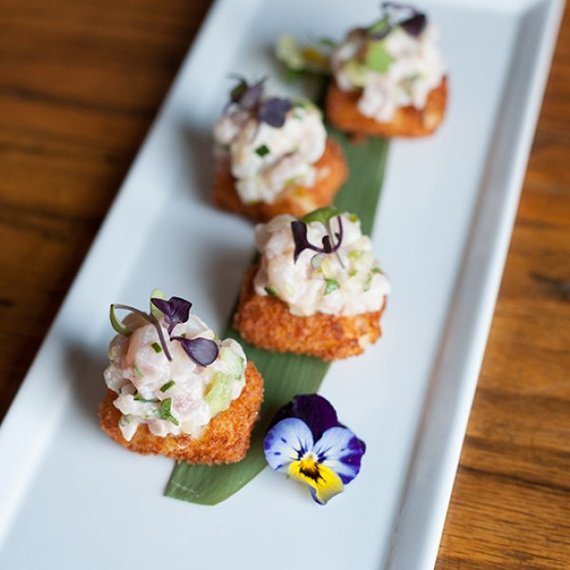 Photo provided by Picca.
Picca's refined small plates menu features different types of "causa" (a Peruvian potato dish), including a Dungeness Crab version with Huancaina (a creamy cheese sauce) and avocado mousse, as well as assorted ceviches and tiraditos (raw fish dishes).
17. CRAB MONTADITOS - Tinto (Philadelphia)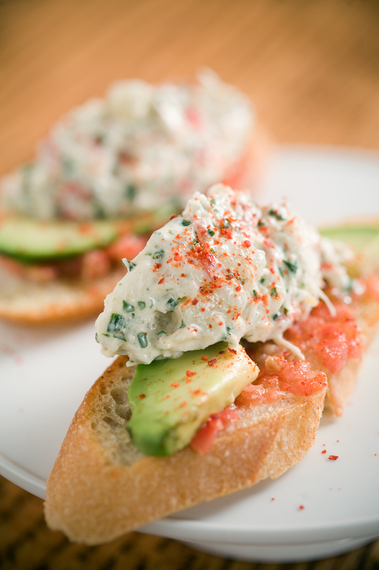 Photo provided by Tinto.
Tinto's Crab Montadito, a favorite on the tapas bar's Spanish small-plates menu, is a fresh dish prepared with jumbo lumb crab, Espelette chile and avocado.
18. SHRIMP FRITTERS - Farmhouse Kitchen (San Francisco)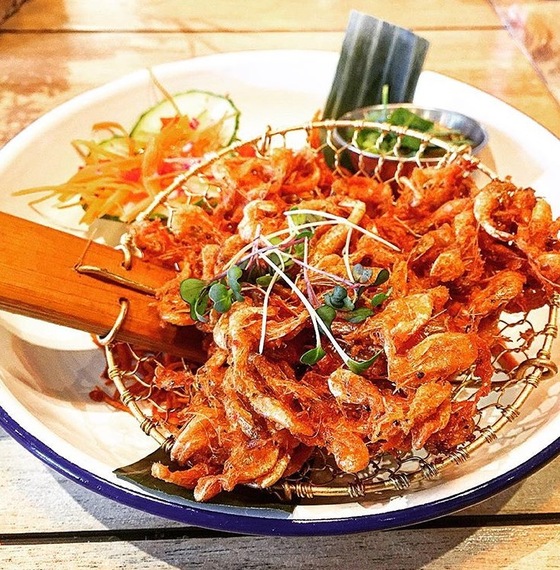 Photo provided by Farmhouse Kitchen.
Marinated in red curry paste and served with chili peanut dipping sauce and cucumber salad, these little guys are the perfect, crunchy starter.
For all the latest on food, drinks and restaurants, visit the
Reserve blog
and follow us on
Twitter
,
Facebook
and
Instagram
.
-- This feed and its contents are the property of The Huffington Post, and use is subject to our terms. It may be used for personal consumption, but may not be distributed on a website.