Are there too many processed snacks in your pantry? Time to think outside the box when you need something satisfying between meals. From Crispy Roasted Chickpeas to Herbed Cottage Cheese, these homemade snacks are all a cinch to make and fun to eat.
1. Crispy Roasted Chickpeas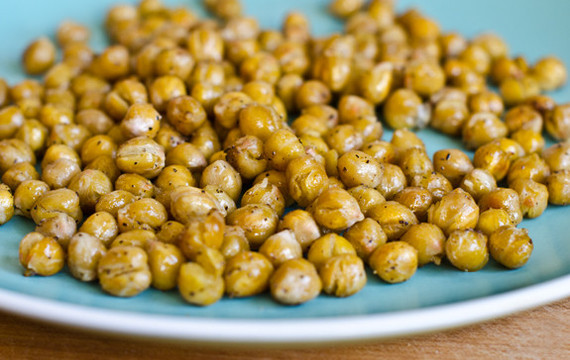 When you roast chickpeas at a high temperature, they become golden and crisp on the exterior and buttery and creamy on the interior. They're as addictive as french fries but, thankfully, with none of the guilt.
GET THE RECIPE
2. L'Auberge Chez François Herbed Cottage Cheese Spread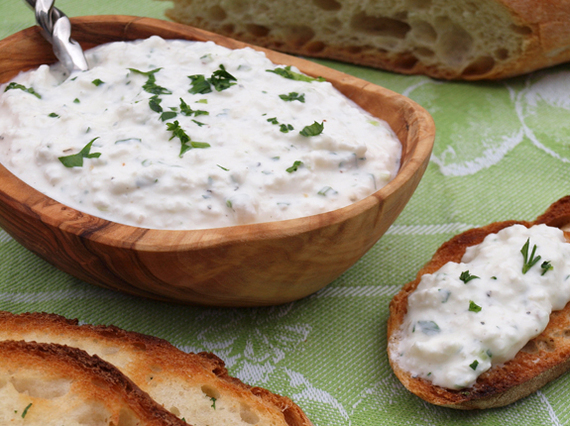 This delicious spread made from cottage cheese, sour cream, garlic and herbs is adapted from the celebrated
L'Auberge Chez Francois
in Great Falls, VA. Serve it with garlic toast or eat it with a spoon -- either way, it's irresistible.
GET THE RECIPE
3. Cheddar & Herb Cheese Straws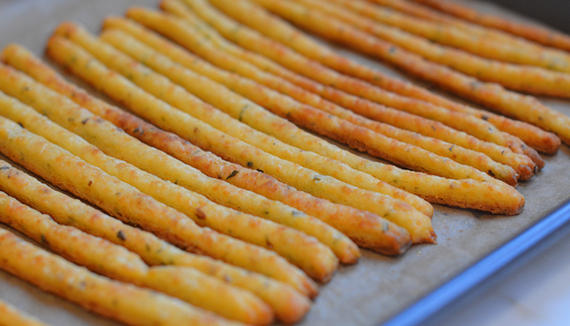 These crisp and flaky cheese straws are specked with fresh herbs and crushed red chili flakes. Though they look like bread sticks, they're actually more akin to savory pie crust or pastry.
GET THE RECIPE
4. Chai Spiced Banana Bread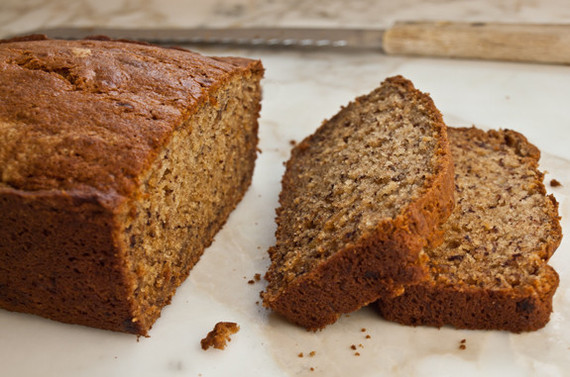 Subtly infused with warm chai spices like cardamom, cinnamon, ginger and allspice, this is a sophisticated twist on basic banana bread.
GET THE RECIPE
5. Nigella's Party Popcorn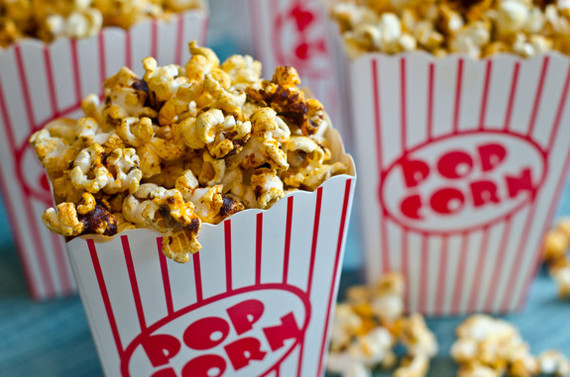 Leave it to Nigella. I used to love my popcorn topped with just a little butter and salt but now that I've had her Party Popcorn, I don't want it any other way. Slightly sweet, salty and spiced with an exotic blend of cinnamon, cumin and paprika, this stuff is downright habit-forming.
GET THE RECIPE
6. Crispy Kale Chips with Lemon & Parmesan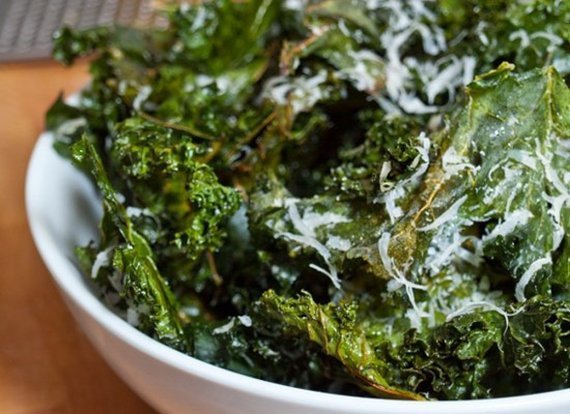 AKA "kale crack" because they are so addictive, these crispy chips are made from one of the healthiest vegetables on the planet. That means you can enjoy them guilt-free!
GET THE RECIPE
7. Sliced Baguette with Butter, Radishes & Sea Salt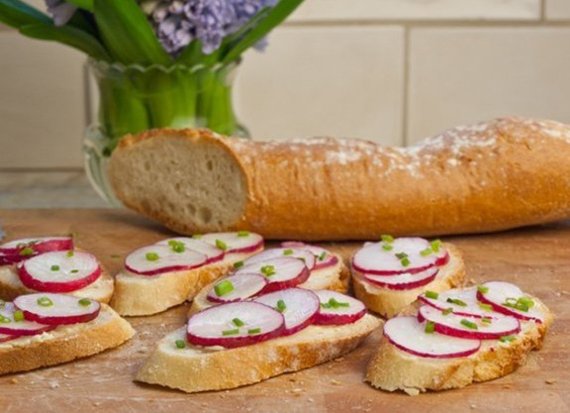 Even if you're not crazy about radishes, you'll love this snack. The combination of fresh baked bread, soft butter, thinly sliced radishes and flaky sea salt is surprisingly delicious.
GET THE RECIPE
8. Almond Biscotti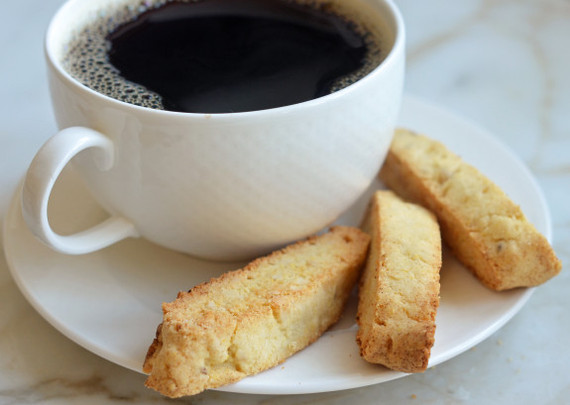 These Italian-style cookies are made by forming a fragrant, almond-studded dough into loaves, partially baking it, slicing it and then baking it again. They're everything you want biscotti to be: buttery, lightly sweet, crunchy but not tooth-shattering -- and as good with your morning coffee as they are with your afternoon tea.
GET THE RECIPE
Also on HuffPost:
-- This feed and its contents are the property of The Huffington Post, and use is subject to our terms. It may be used for personal consumption, but may not be distributed on a website.