Sure, you can go to a store and pick out something ordinary, but it takes time to find a special gift for mom, so instead, make something meaningful with your own hands! And while you are at it, make some extra for yourself to enjoy!
In honor of
Mother's Day
, I wanted to pull together some of the amazing quick and easy DIY gift recipes and ideas that I came across on our
site
made by the super creative
feedfeed
community.
Preserved Lemons with Bay Leaves, Coriander and Dried Chilies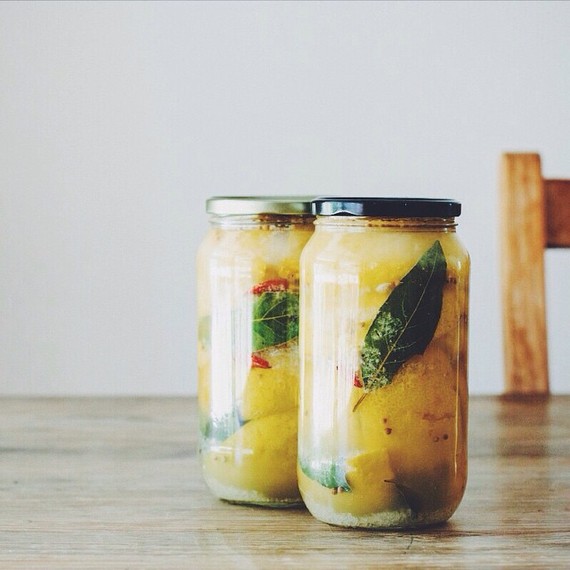 Photo/ Recipe by
@mydarlinglemonthyme
Preserved lemons are a staple in Middle Eastern cuisine but add a delicate and beautiful brightness to any dish. I like to use them when roasting fish and in vinaigrettes for spring salads.
Get the Recipe
More Middle Eastern Recipes
Saffron, Rose and Hibiscus Granola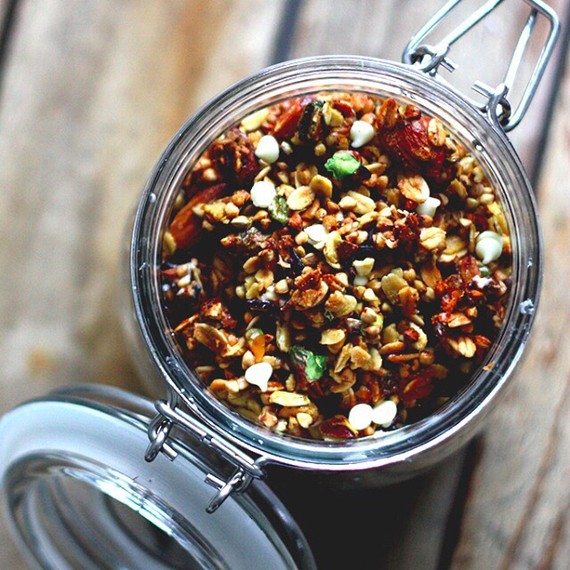 Photo / Recipe by
@fromthelandweliveon
If your Mom is into practical gifts (Mom, I'm looking at you) this flower-inspired granola is a must-make. Instead of a bouquet of flowers that won't last the weekend, double this recipe and she can enjoy this granola for breakfast for weeks to come!
Get the Recipe
More Granola Recipes
Superfood Quinoa Chocolate Bark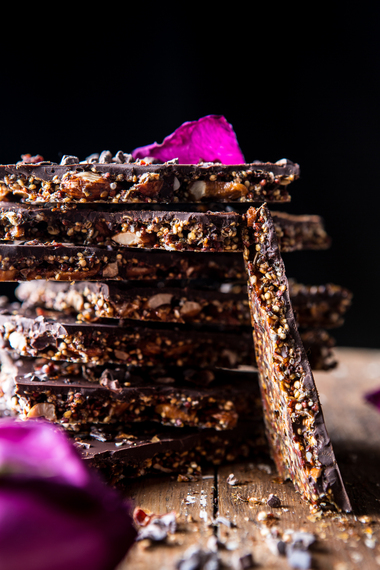 Photo / Recipe by
@halfbakedharvest
Wondering where Mom gets her super powers from? It's chocolate. Keep her well stocked with this superfood chocolate bark, fit for all of the Super Moms in your life!
Get the Recipe
More Chocolate Recipes
Homemade Tea Blends 5 Ways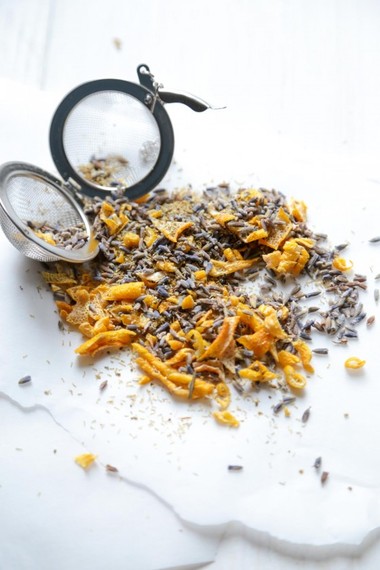 Photo/Recipe by
@countrycleaver
Make Mom some homemade tea blends so she can think of you whenever she has a cuppa! This recipe is customizable using ingredients like lemon, ginger, peppermint, lavender and chamomile so you can add whichever aromatics you think your mom will like best.
Get the Recipe
More Recipes featuring Herbs & Spices
Lilac Sugar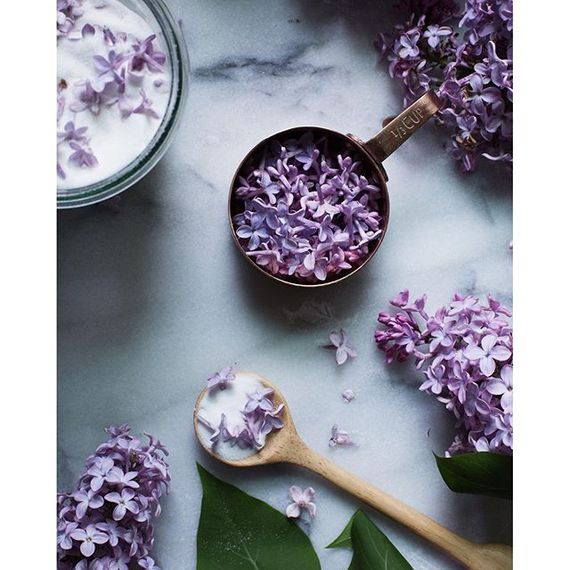 Photo / Recipe by
@ohhoneybakes
Nothing says spring quite like the smell of freshly cut lilacs. Preserve these beautiful blossoms by making lilac sugar for mom. It's great in tea, on top of muffins, or turn it into a simple syrup for cocktails!
Get the Recipe
More Edible Flower Recipes
Spirulina and Honey Face Mask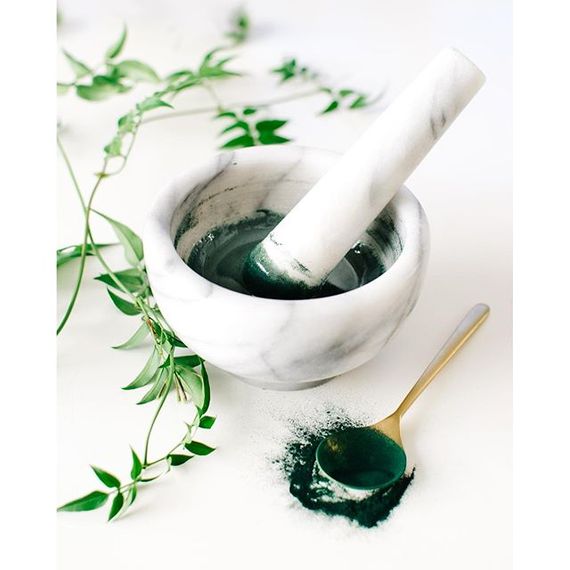 Photo / Recipe by
@kaleandcaramel
Can't afford a spa day? Pamper mom with this two-ingredient toning face mask! Package it in a pretty jar so she can use it over and over again.
Get the Recipe
More Superfood Recipes
Visit the
Mother's Day Feed
on the feedfeed website to get more recipes ideas for Mother's Day...Cheers!
~~~
Follow feedfeed
www.feedfeed.info
||
Instagram
||
Snapchat
||
Twitter
||
Facebook
-- This feed and its contents are the property of The Huffington Post, and use is subject to our terms. It may be used for personal consumption, but may not be distributed on a website.