On Father's Day, dad deserves a classic meat-and-potatoes meal he can sink his teeth into. From steakhouse burgers with grilled baby potatoes to Italian meatloaf with parmesan smashed potatoes, these hearty recipes are sure to win dad's heart.
1. Grilled Spice-Rubbed Beef Tenderloin with Chimichurri
A specialty of Argentina, chimichurri is a tangy, zesty condiment made from fresh herbs, olive oil, vinegar and garlic -- almost like a cross between vinaigrette and pesto. Here, it pairs beautifully with spice-rubbed beef tenderloin filets.
GET THE RECIPE
2. Juicy Steakhouse Burgers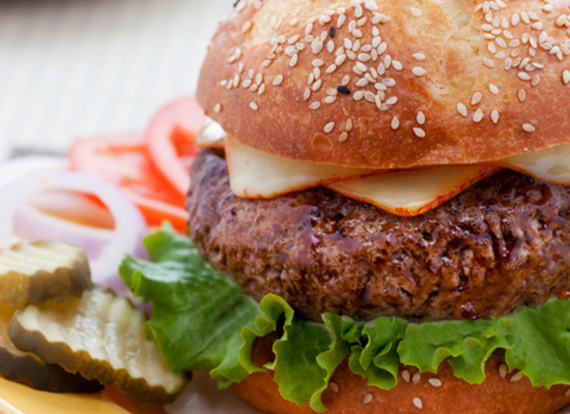 These foolproof burgers are tender, juicy and full of flavor -- just like the ones served at dad's favorite steakhouse.
GET THE RECIPE
3. Grilled Baby Potatoes with Dijon Mustard & Herbs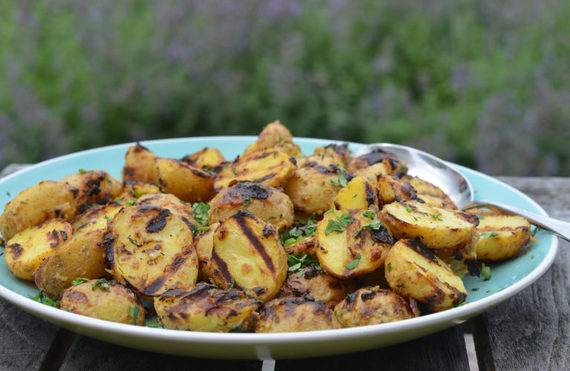 These baby potatoes are boldly flavored with a thick Dijon mustard marinade, and then grilled until crispy and charred.
GET THE RECIPE
4. Grilled Flank Steak with Garlic and Rosemary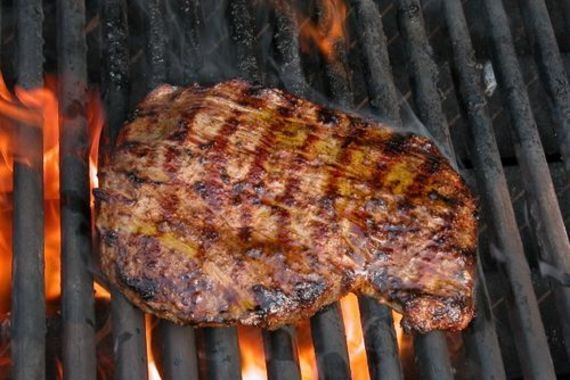 Marinated in garlic, rosemary and olive oil, this flank steak is perfect for entertaining. You can make the marinade in the morning and let the meat soak up its flavor all day -- come dinnertime, all that's left to do is fire up the grill.
GET THE RECIPE
5. Potatoes Au Gratin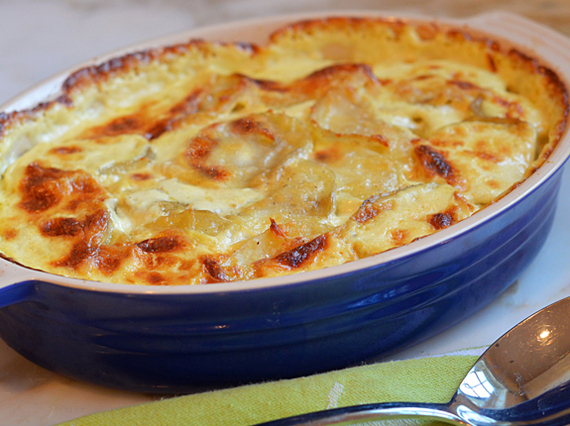 In this decadent side dish, thinly sliced potatoes are layered with heavy cream and grated cheese, and then baked until the cream reduces and blankets the potatoes in a rich, creamy sauce. Definitely special occasion-worthy!
GET THE RECIPE
5. Easy Slow-Baked Boneless BBQ Short Ribs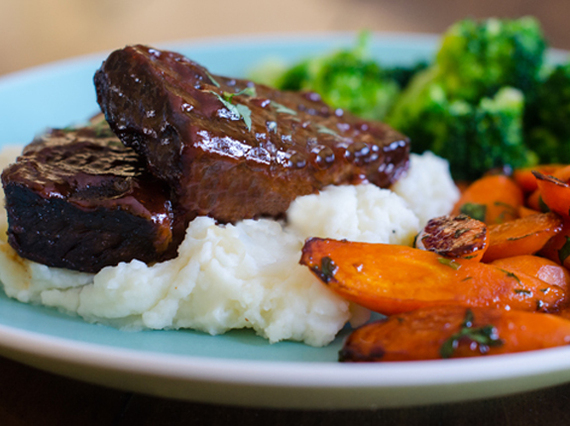 Dad will love these meltingly tender short ribs slow-cooked in a sweet and tangy barbecue sauce. And here's the best part: only 15 minutes of prep work and the oven does the rest.
GET THE RECIPE
6. Mashed Sweet Potatoes with Maple & Thyme
In this easy recipe, sweet potatoes are mashed with butter, maple syrup and thyme to bring out their sweet, earthy flavor.
GET THE RECIPE
7. Italian Meatloaf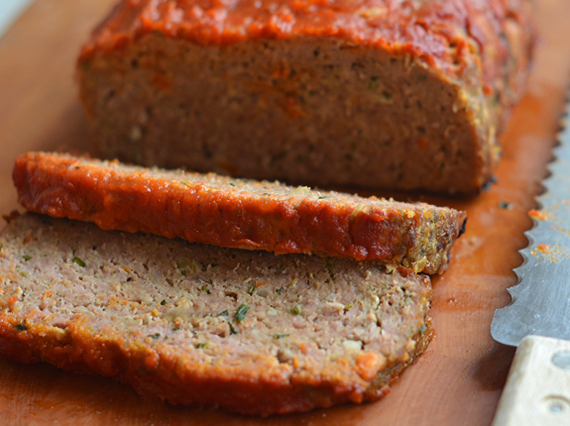 This meatloaf is basically one big giant meatball, only it has a lot more flavor and is a lot less work. Always a man-pleaser!
GET THE RECIPE
8. Parmesan Smashed Potatoes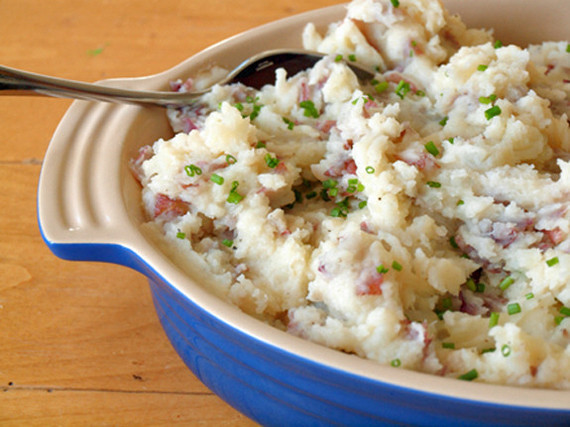 This rustic version of mashed potatoes is easy to make: simply boil a few pounds of baby red potatoes, smash them with a fork, and then mix them with butter, Parmesan cheese and seasonings.
GET THE RECIPE
9. Broiled Asian-Style Flat Iron Steak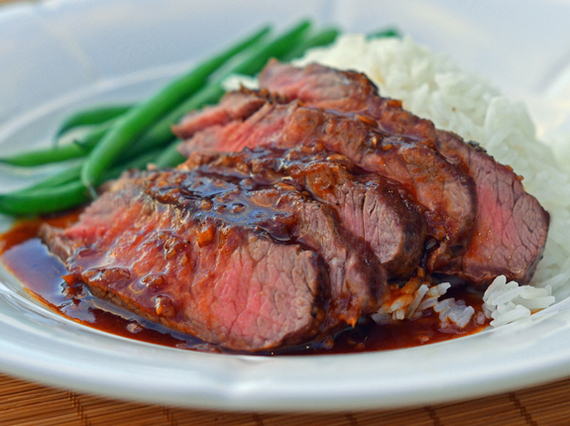 Flat iron steak is similar to flank or skirt steak, only much more tender -- in fact, after the tenderloin, it's the second most tender cut. Here, it's broiled and topped with a rich Asian-style brown sauce.
GET THE RECIPE
10. Grilled Turkey Burgers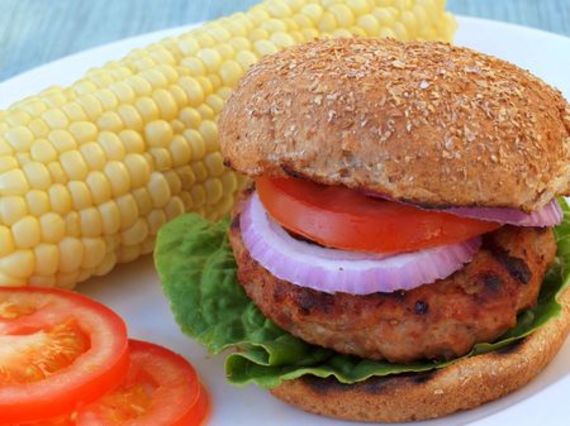 Dad will
love
these turkey burgers. They're made with Italian turkey sausage -- a trick often used with meatballs -- which amps up the flavor and makes them incredibly juicy.
GET THE RECIPE
-- This feed and its contents are the property of The Huffington Post, and use is subject to our terms. It may be used for personal consumption, but may not be distributed on a website.