Soups are a great way to turn your extra produce into a light lunch or satisfying snack. From Silky golden gazpacho to chunky vegetable soup with pesto, you'll find yourself making these figure-friendly soups all summer long.
1. Silky Golden Gazpacho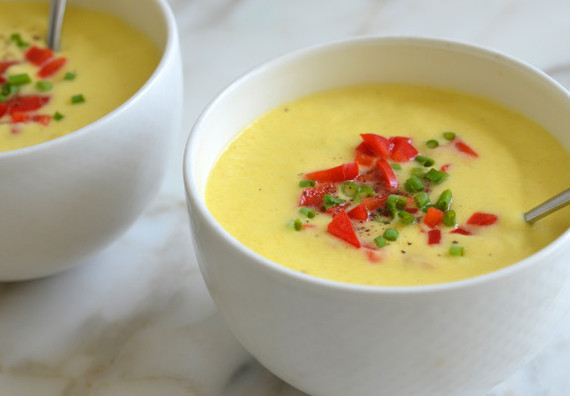 Adapted from
Oleana
chef Ana Sortun's cookbook,
Spice: Flavors of the Eastern Mediterranean
, this soup's pure tomato flavor is highlighted with a touch of curry powder and turmeric. So different
and
delicious!
GET THE RECIPE
2. Zucchini, Walnut and Dill Soup
This puréed soup is surprisingly healthy -- there's no heavy cream in it, just a handful of toasted walnuts to thicken it up. Serve it hot or cold, depending on the weather and your mood.
GET THE RECIPE
3. Summer Corn Soup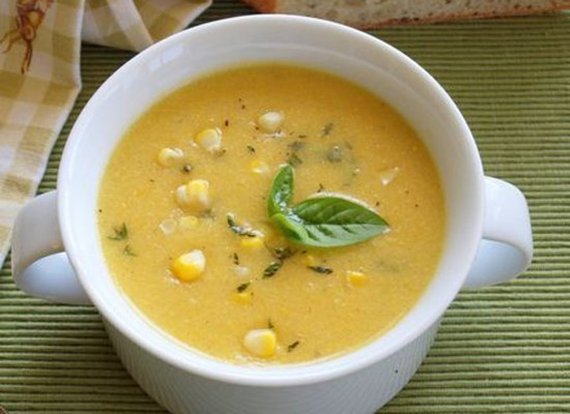 Made with fresh corn on the cob and just a few other ingredients, this soup has an intense corn flavor that tastes just like summer.
GET THE RECIPE
4. Chilled Creamy Tomato Basil Soup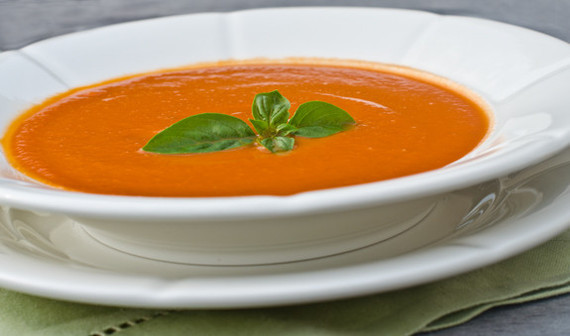 This tomato soup tastes brighter, sweeter and more intensely of tomatoes than any other tomato soup you've ever tried. The secret ingredient is orange juice, which highlights the sweetness of the tomatoes without calling any attention to itself.
GET THE RECIPE
5. Chunky Summer Vegetable Soup with Pesto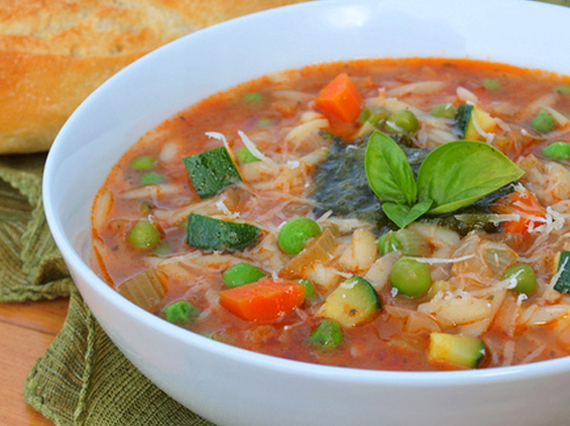 Chockfull of your favorite summer veggies and flavored with pesto, this soup is a meal unto itself.
GET THE RECIPE
6. Chilled Roasted Red Pepper Soup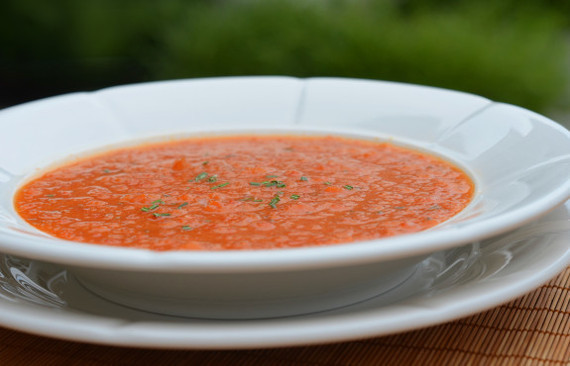 This refreshing chilled soup is made with slow-roasted red bell peppers, and sweet summer tomatoes. But the real magic is in the seasoning: fragrant fresh rosemary, anise seeds and a splash of balsamic vinegar.
GET THE RECIPE
-- This feed and its contents are the property of The Huffington Post, and use is subject to our terms. It may be used for personal consumption, but may not be distributed on a website.