Mezze are small dishes usually served as starters. But from Falafel to Broiled Feta with Garlicky Cherry Tomatoes and Capers, any of these recipes can be combined to make an unforgettable lunch or dinner spread.
1. Broiled Feta with Garlicky Cherry Tomatoes & Capers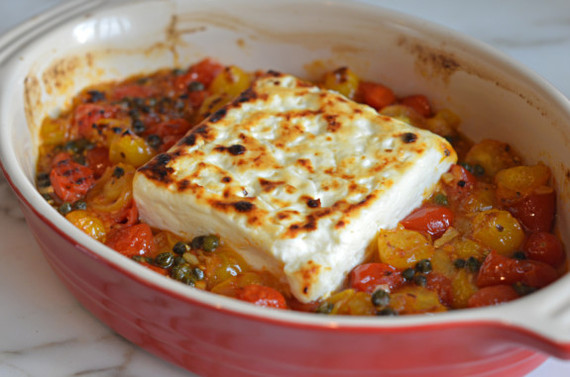 Transform an ordinary block of feta into an addictive and flavorful spread with burst cherry tomatoes, capers and a flash under the broiler. Serve with a crusty baguette and a bottle of chilled rose and you've got the perfect summer supper.
GET THE RECIPE
2. Falafel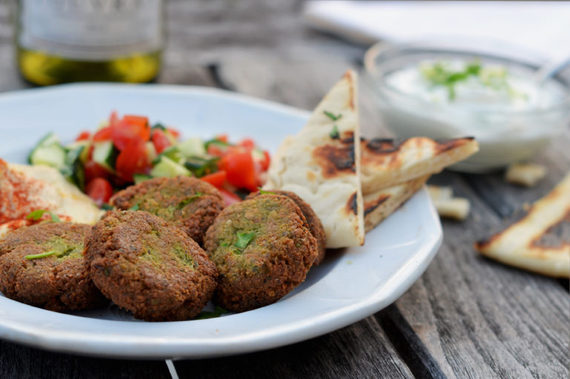 A popular vegetarian dish eaten throughout the Middle East and one of my all-time favorite street foods, falafel are deep-fried balls or patties made from ground chickpeas or fava beans. They're traditionally stuffed in a pita or served as part of a mezze platter (an assortment of appetizers) with hummus, tahini sauce, and yogurt sauce.
GET THE RECIPE
3. Homemade Hummus
Homemade hummus always trumps store bought. It's healthier, tastier and -- best part -- made from ingredients you can readily keep on hand.
GET THE RECIPE
4. Tzatziki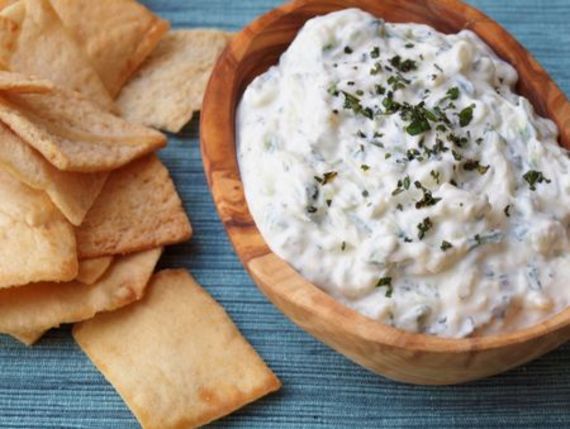 If it's wrong to eat dip right out of the bowl with a spoon, then I don't want to be right! There's something oddly addicting about the combination of tangy Greek yogurt, crunchy grated cucumber, olive oil, garlic and fresh mint. Yes, it's all good for you but that's just an added bonus here.
GET THE RECIPE
5. Roasted Pepper Salad with Feta, Pine Nuts & Basil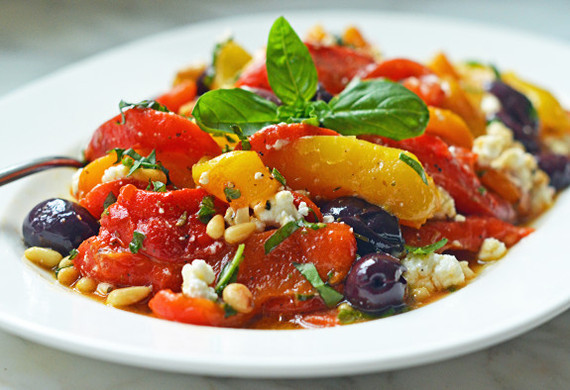 Next time you're asked to bring a veggie or salad to a summer party, try these sweet and smoky bell peppers topped with feta, toasted pine nuts, basil and olives. The salad looks gorgeous on a platter, and is delicious with toasted pita bread,
grilled lamb burgers
or
chicken kebabs
.
GET THE RECIPE
6. Zucchini Fritters with Feta & Dill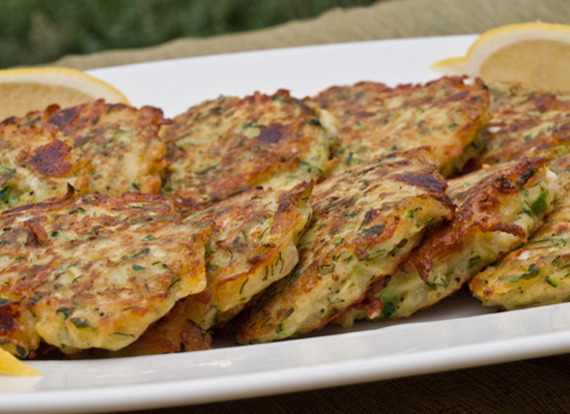 The word fritter usually conjures up something heavy and deep-fried, but these zucchini pancakes are as light and delicate as can be. I like them best as a light vegetarian meal or mezze with tzatziki and a Greek salad, but they're also delicious as a side to any Mediterranean-style fish, chicken or lamb dish.
GET THE RECIPE
7. Grilled Moroccan Meatballs with Yogurt Sauce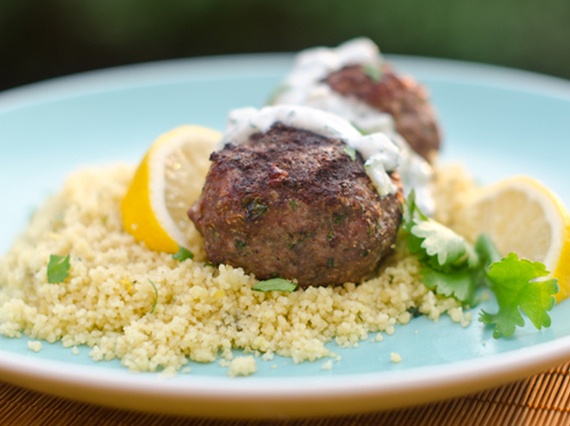 In this easy recipe adapted from Curtis Stone's
What's For Dinner?,
ground beef is laced with warm spices, fresh herbs and garlic, and then grilled in meatball form until smoky and charred. Top them with a cooling yogurt-cucumber sauce.
GET THE RECIPE
-- This feed and its contents are the property of The Huffington Post, and use is subject to our terms. It may be used for personal consumption, but may not be distributed on a website.