Got zucchini? From chocolate zucchini bread to zucchini soup, here are six fantastic ways to conquer your zucchini overload.
1. Double Chocolate Zucchini Bread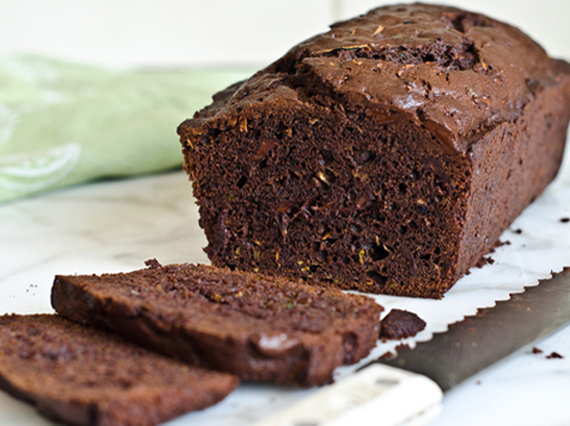 This Double Chocolate Zucchini Bread makes the perfect afternoon snack whenever you're in need of a chocolate fix. It has a deep chocolate flavor yet it's not so sweet that it tastes like dessert. It's also loaded with zucchini, so there's some virtue in it.
GET THE RECIPE
2. Sautéed Zucchini & Cherry Tomatoes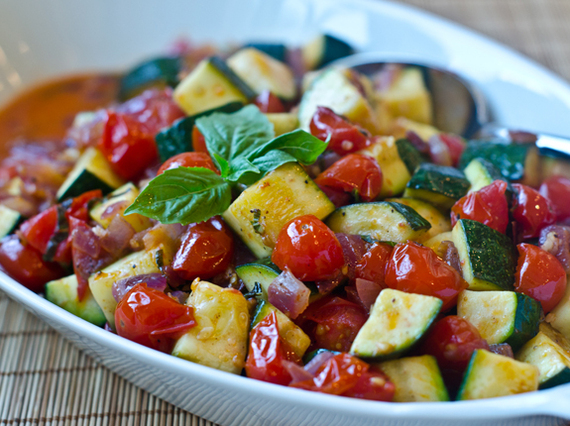 This side dish of crisp zucchini, burst cherry tomatoes and meltingly sweet red onions is one of those dishes where the whole is far greater than the sum of its parts. Pair it with grilled salmon and some orzo doused with lemon and olive oil for a light and easy weeknight meal.
GET THE RECIPE
3. Zucchini Carpaccio with Feta & Dill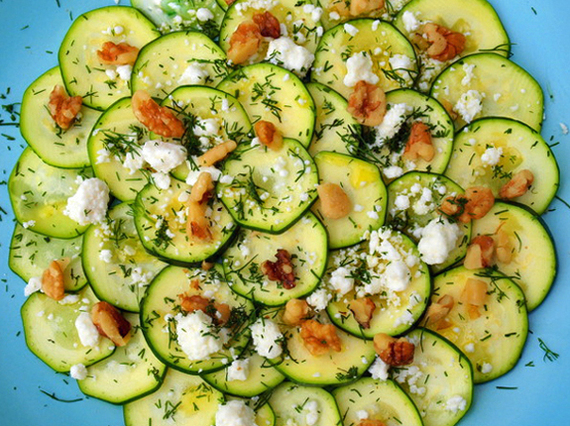 Raw zucchini is wonderful when sliced very thin, carpaccio-thin. In this recipe it's topped with feta, dill, and walnuts for a Greek spin, but it would be equally delicious with shaved Parmigiano-Reggiano, basil, and pine nuts.
GET THE RECIPE
4. Zucchini Walnut Bread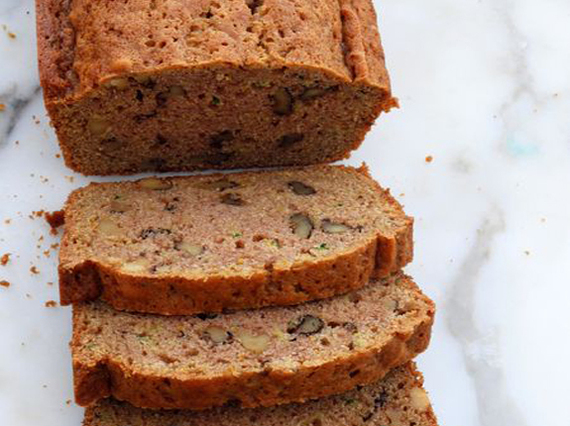 A good bit of zucchini goes into this recipe, but it miraculously disappears into the batter, and the result is a delightfully sweet quick bread that tastes more like spice cake than anything else. It's a great way to get your kids to eat zucchini.
GET THE RECIPE
5. Zucchini Frittata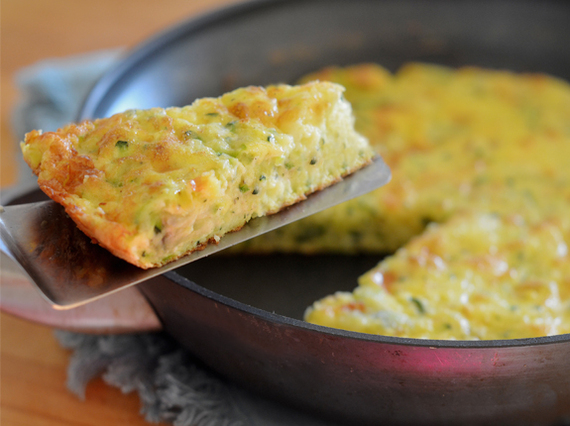 This zucchini frittata is delicate and creamy, almost like a crustless quiche.
GET THE RECIPE
6. Creamy Zucchini Walnut & Dill Soup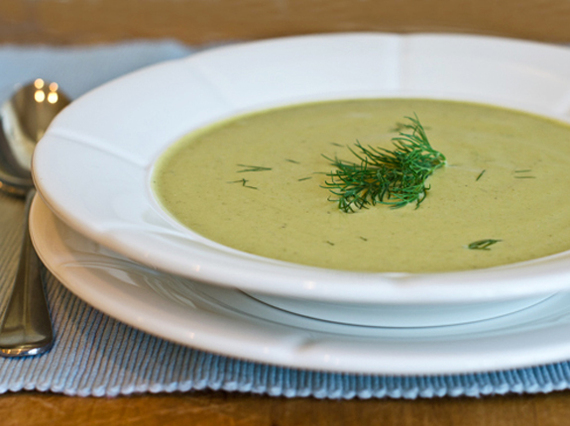 This soup is surprisingly healthy -- there's no heavy cream or dairy in it, just a handful of toasted walnuts to thicken it up.
GET THE RECIPE
-- This feed and its contents are the property of The Huffington Post, and use is subject to our terms. It may be used for personal consumption, but may not be distributed on a website.