After the big Thanksgiving feast, it feels good to get back on track -- at least until the next holiday splurge. These waist-friendly meals are so satisfying, your family won't even blink an eye.
1. Vietnamese Shredded Chicken Salad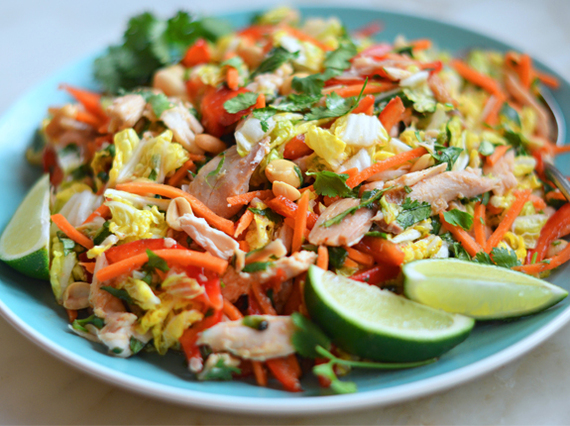 As much as I love salad as a meal, it's not usually enough for my husband, who is more of a protein/two sides kind of a guy. But this salad, I can get away with serving for dinner. It's easy too: simply shred a rotisserie chicken, chop some veggies, whisk the dressing and dinner is done.
GET THE RECIPE
2. Indian Spiced Red Lentil & Chicken Soup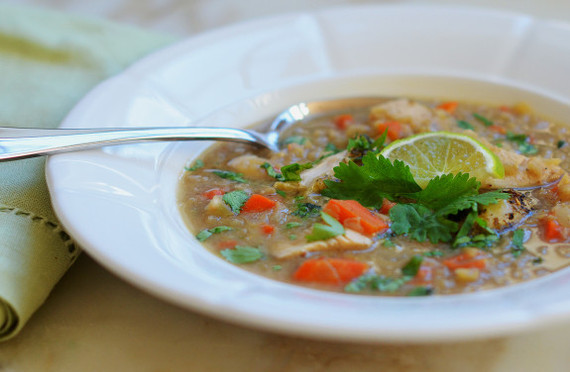 Made with a rotisserie chicken, this easy version of Mulligatawny soup is a one-pot supper you can have on the table in 45 minutes. Sometimes I serve it with basmati rice but, really, store-bought or
homemade naan
is all you need to complete the meal.
GET THE RECIPE
3. Spaghetti Squash Gratin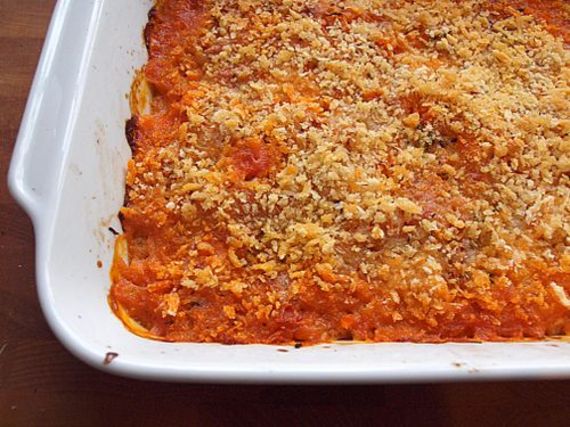 Spaghetti squash is a low-carb, low-cal alternative to pasta; when cooked, it miraculously transforms into golden, spaghetti-like strands. Here, I toss it with marinara sauce, sprinkle it with breadcrumbs and cheese, and then bake it in the oven until golden brown. It's like a gift from the diet gods!
GET THE RECIPE
4. Easy Thai Shrimp Curry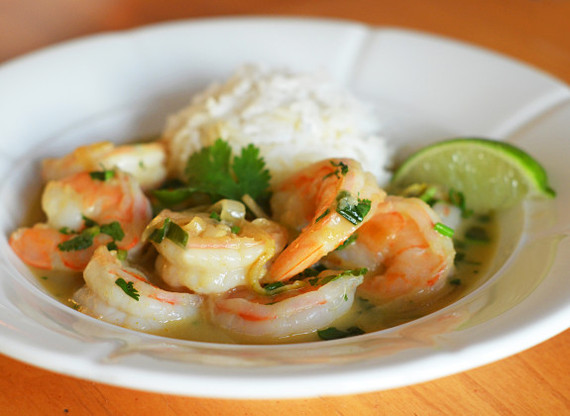 In this recipe, jumbo shrimp are simmered in a fragrant coconut sauce infused with lemongrass, ginger, hot green chilies and fresh herbs. Thanks to Thai green curry paste and canned coconut milk, it's a breeze to make.
GET THE RECIPE
5. Quinoa Pilaf with Shiitake Mushrooms, Carrots & Pecans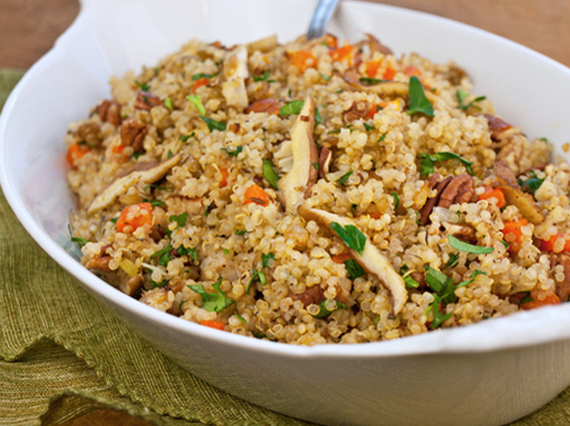 Eating healthy should never leave you hungry, which is one of the reasons I love quinoa. Though it looks like couscous and eats like a grain, it's actually the tiny seed of a plant related to leafy greens like spinach and Swiss chard. Quinoa is also gluten-free, cooks quickly (just 15 minutes!) and can take on limitless flavors. Here, I've gussied it up with sautéed onions, carrots, shiitake mushrooms and pecans to make an earthy and hearty dish.
GET THE RECIPE
6. Blackened Tilapia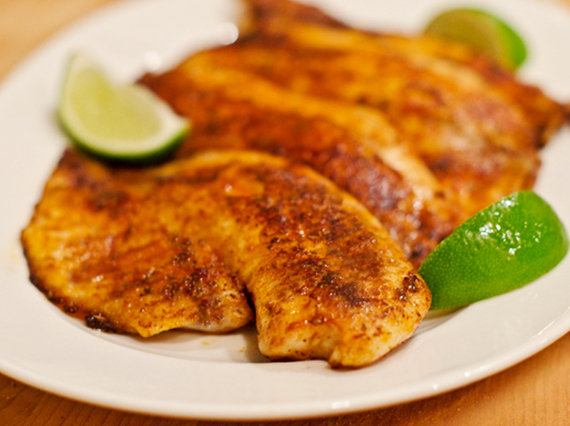 This is one of my favorite fish recipes, not least because it's so quick and easy. Mild tilapia fillets are dusted with a bold Cajun spice rub, and then sautéed in olive oil until crisp on the exterior and tender and flaky within.
GET THE RECIPE
7. Smoky Chickpea, Red Lentil & Vegetable Soup
This soul-satisfying, vegetarian soup is hearty enough to be a complete meal. The best part? It's ready in 30 minutes yet tastes like you spent all day in the kitchen.
GET THE RECIPE
8. Thai Minced Chicken Lettuce Cups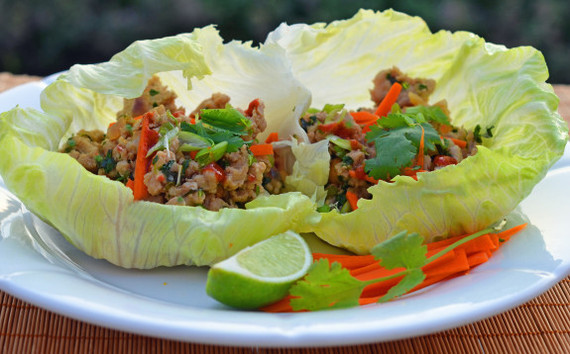 Boldly flavored with ginger, lime, chili pepper, fish sauce and brown sugar, these Thai-Style Lettuce Cups touch every taste sensation. My family
always
scrapes the pan clean.
GET THE RECIPE
-- This feed and its contents are the property of The Huffington Post, and use is subject to our terms. It may be used for personal consumption, but may not be distributed on a website.