It's about time: extended daylight, bike rides and a new crop of fresh produce. What better way to welcome the warmer weather than with some fresh seasonal recipes.
1. Baby Spinach with Fresh Berries, Pecans & Goat Cheese in Raspberry Vinaigrette
Fresh berries make an elegant addition to this salad of baby spinach, pecans and goat cheese. The fruity and tart raspberry vinaigrette enhances the flavor of the berries and brings it all together.
GET THE RECIPE
2. Grilled Asparagus & Feta Salad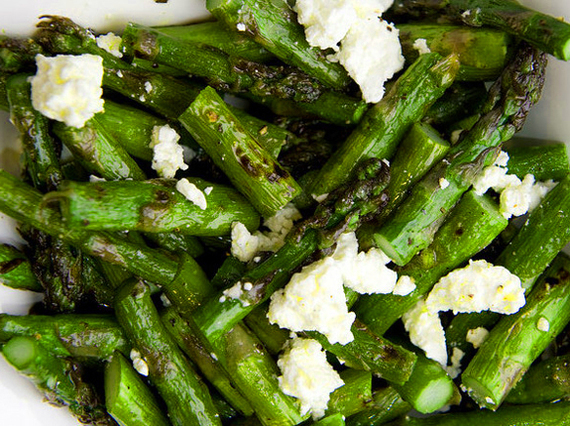 This grilled asparagus and feta salad is the kind of dish that makes you wonder if you might possibly be a very happy vegetarian. Serve it with warm crusty bread to sop up all the lemon-scented olive oil and feta.
GET THE RECIPE
3. Moroccan Carrot & Chickpea Salad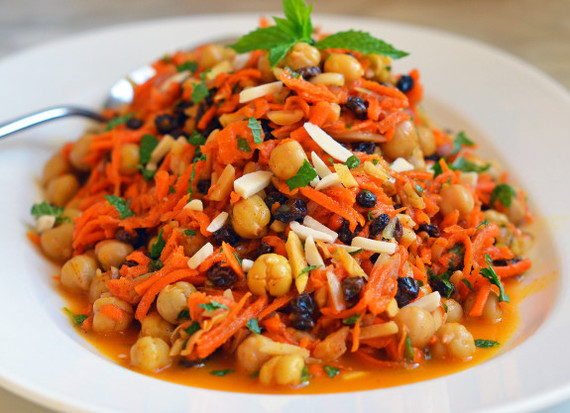 An exotic twist on the classic carrot-raisin combo, this fragrant and bright Moroccan-style salad is a feast for the senses.
GET THE RECIPE
4. Spring Pea & Basil Soup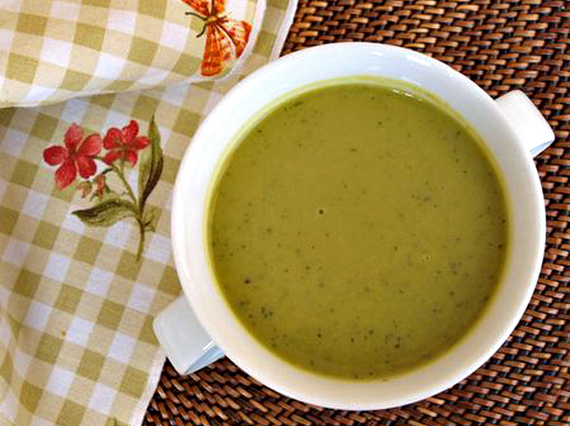 In this easy vegetarian soup, sweet green peas are simmered in vegetable broth, and then puréed with fresh basil and Parmesan cheese.
GET THE RECIPE
5. Minted Cucumber Salad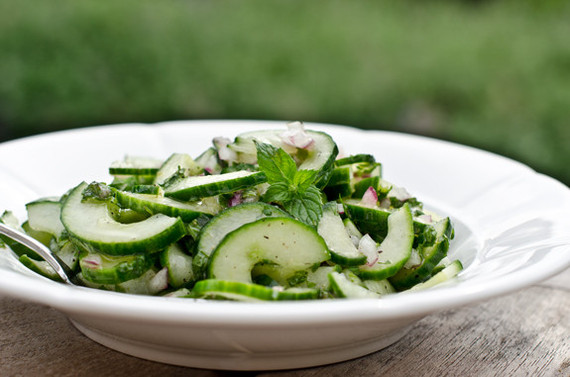 Refreshing and light, this tangy and sweet cucumber salad is perfect for a springtime picnic lunch.
GET THE RECIPE
6. Sautéed Asparagus and Peas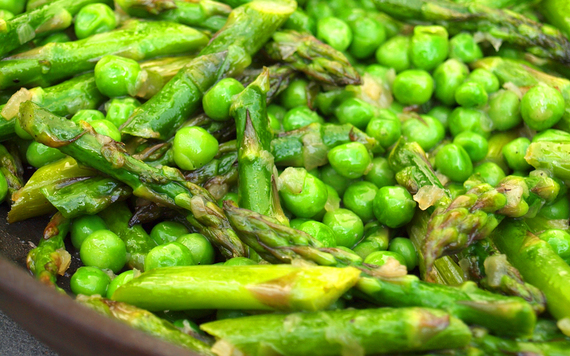 What grows together goes together: this combination of green peas and asparagus is the essence of spring.
GET THE RECIPE
7. Strawberry Rhubarb Crisp
One of the easiest and best desserts I know: tart rhubarb and sweet strawberries bubbling away in their own juices beneath a crunchy oat streusel topping. Serve it warm out of the oven with a scoop of vanilla ice cream.
GET THE RECIPE
8. Classic Carrot Cake with Cream Cheese Frosting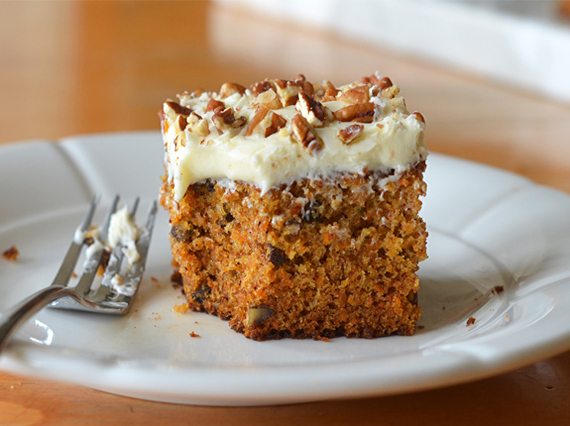 Unlike most carrot cakes, which are heavy and dense, this one is light with a fine texture. The secret is in how you chop the carrots.
GET THE RECIPE
-- This feed and its contents are the property of The Huffington Post, and use is subject to our terms. It may be used for personal consumption, but may not be distributed on a website.