Asparagus is to spring what pumpkin is to fall: it's versatile, delicious, and
everywhere
. Whether you grill, roast, purée or sauté it, you can never go wrong with this elegant spring vegetable.
1. Sautéed Wild Mushrooms & Roasted Asparagus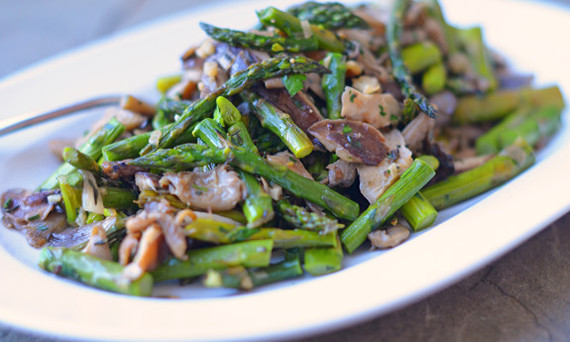 This garlicky wild mushroom and asparagus dish is easy to make and loaded with flavor. Plus, you can have it on the table in 30 minutes.
GET THE RECIPE
2. Pancetta Wrapped Asparagus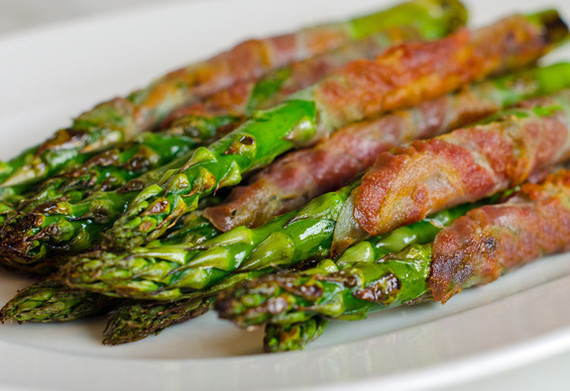 This dish looks fancy but is easy to make. You simply wrap big, thick asparagus spears with pancetta, and then sauté them until nice and crisp.
GET THE RECIPE
3. Asparagus Soup with Lemon & Parmesan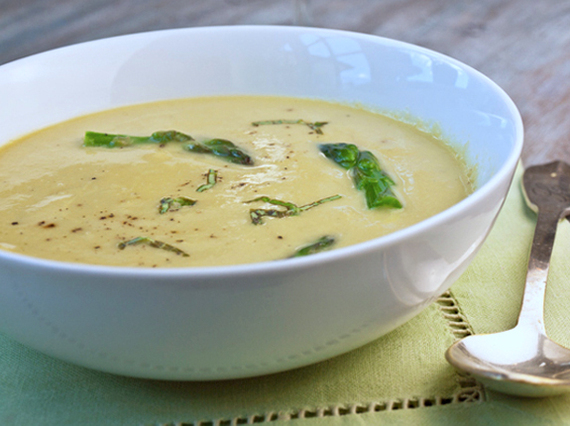 Smooth and gently flavored with lemon and Parmesan, this asparagus soup tastes luxurious without even a drop of heavy cream.
GET THE RECIPE
4. Grilled Asparagus & Red Onions with Olive Oil and Balsamic Vinegar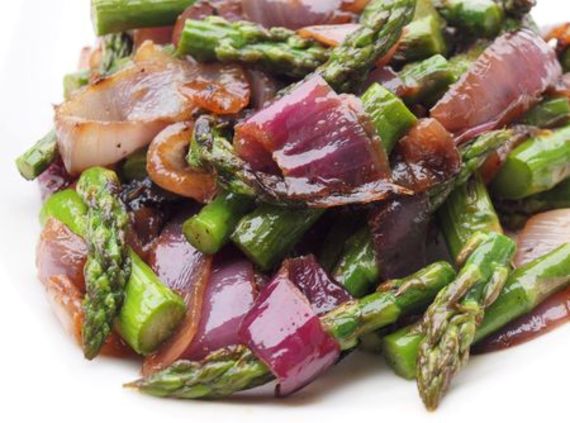 Grilled asparagus and grilled red onions are both fine dishes on their own, but together they're even better. The distinct green flavor of slightly charred asparagus marries beautifully with caramelized onions.
GET THE RECIPE
5. Sautéed Asparagus and Peas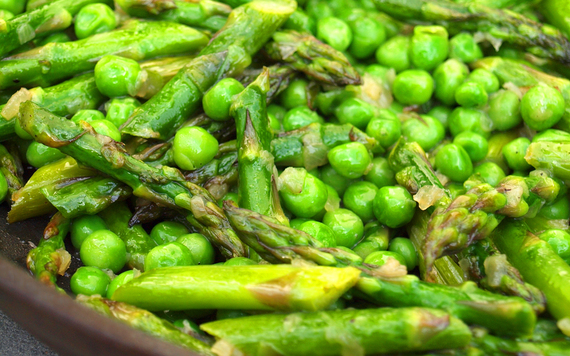 In this simple and elegant side dish, sweet green peas and asparagus are quickly sautéed with butter, shallots, and a touch of honey.
GET THE RECIPE
6. Asparagus Salad with Creamy Dijon Mustard Sauce and Chopped Hard-Boiled Eggs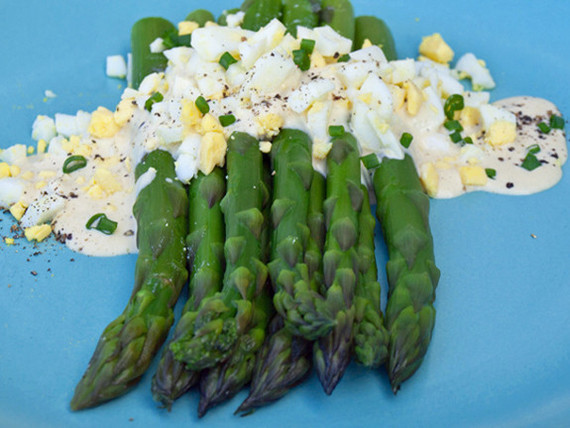 Serve this spring-y salad of asparagus and chopped eggs in a creamy Dijon sauce as a first course or as a side to poached salmon or honey baked ham.
GET THE RECIPE
7. Grilled Asparagus and Feta Salad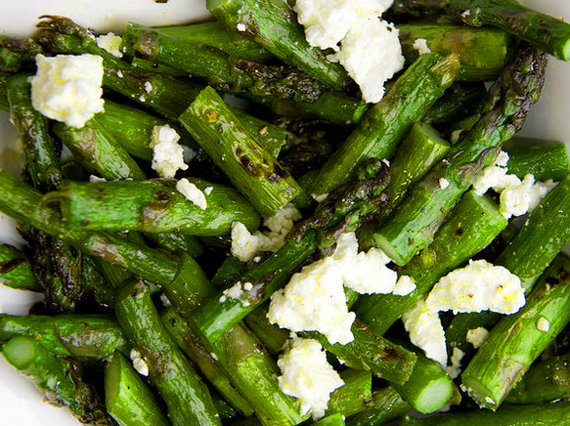 This grilled asparagus and feta salad is the kind of dish that makes you wonder if you might possibly be a very happy vegetarian. Serve it with a loaf of crusty bread for mopping up the lemon scented olive oil.
GET THE RECIPE
-- This feed and its contents are the property of The Huffington Post, and use is subject to our terms. It may be used for personal consumption, but may not be distributed on a website.