When your sweet tooth strikes in the summertime, nothing satisfies more than a cool and creamy dessert. From Homemade Ice Cream Sandwiches to Banana Pudding Parfaits, these sweet treats will cool you off and make you happy.
1. Homemade Ice Cream Sandwiches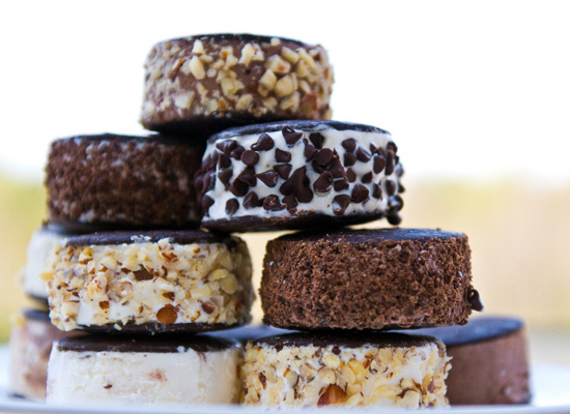 Ice cream sandwiches: kids love them, adults love them, and they're so much fun to eat! These are made with Nabisco Famous Chocolate Wafers and premium quality ice cream.
GET THE RECIPE
2. Strawberry Frozen Yogurt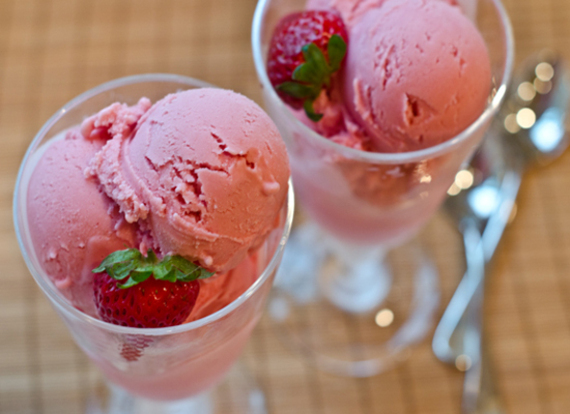 This refreshing frozen yogurt tastes intensely of fresh strawberries, almost like a cross between strawberry frozen yogurt and strawberry sorbet.
GET THE RECIPE
3. Chocolate Peanut Butter Icebox Cake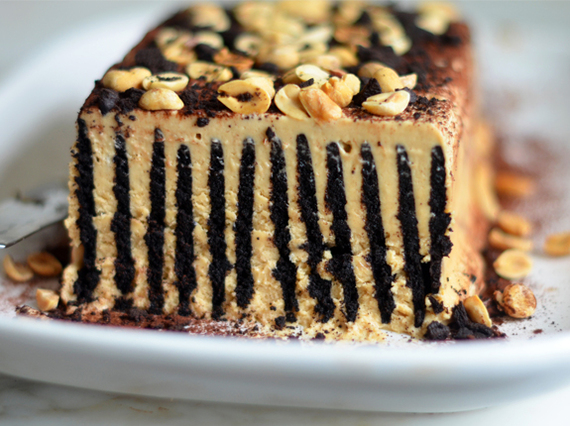 You don't even need an oven to make this easy dessert. Simply layer store-bought chocolate wafers with peanut butter-flavored whipped cream in a loaf pan, and then chill overnight. In the fridge, the cookies soften and meld with the cream, creating a dessert that resembles a fancy layered mousse cake.
GET THE RECIPE
4. Peach Mango Smoothies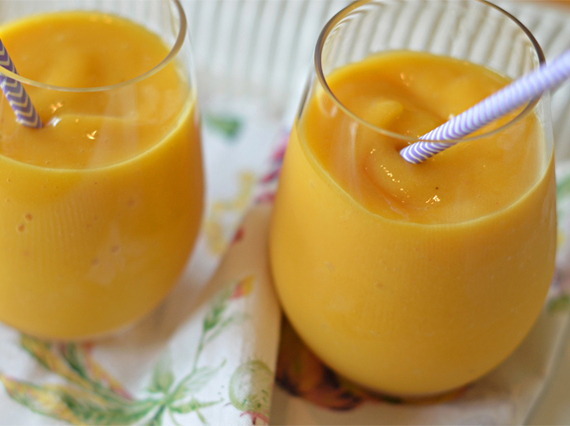 These tropical smoothies are made with frozen peaches and mangoes -- which are already washed, peeled and sliced -- so you can be sipping these smoothies, dreaming of white sand and palm trees, in under five minutes. Can't beat that!
GET THE RECIPE
5. Lemon Berry Parfaits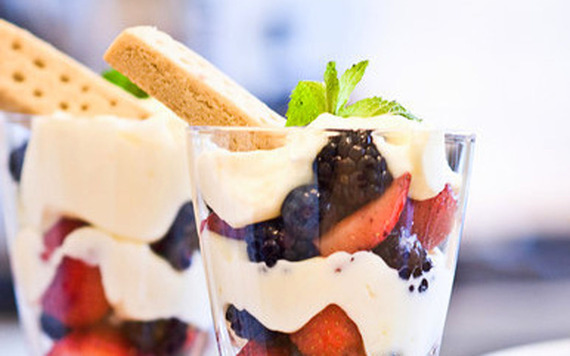 Fresh berries are delicious on their own but if you're looking for a way to dress them up, elegant parfaits are the way to go. Here, I've layered them with a luscious lemon cream -- essentially a lemon curd lightened with whipped cream -- to brighten their natural sweetness.
GET THE RECIPE
6. Banana Pudding Parfaits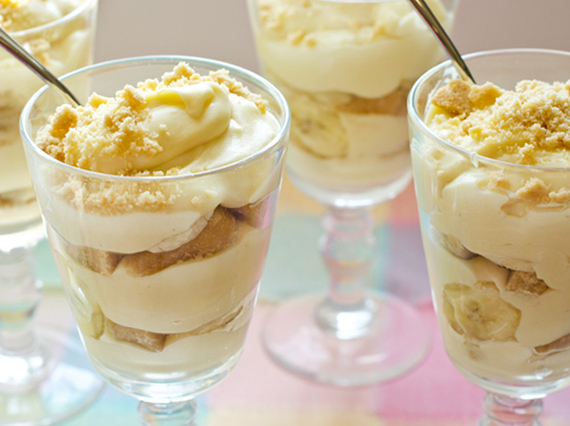 Banana Pudding is an old-fashioned dessert traditionally made with layers of Nilla wafers, vanilla pudding and sliced bananas. This version bucks tradition a bit, but still tastes nostalgic and delicious.
GET THE RECIPE
7. Best Summer Berry Trifle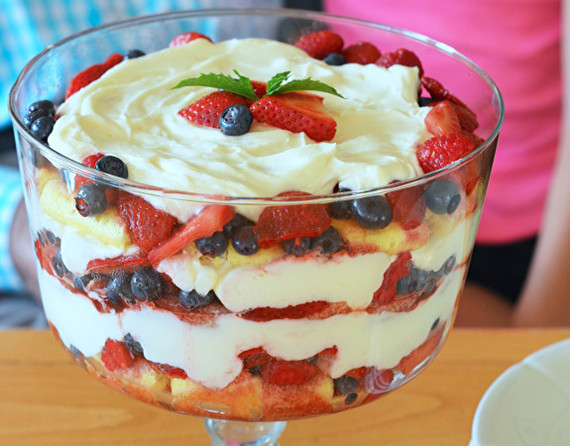 This dazzling, delicious trifle can be made in under 30 minutes -- just be sure to plan ahead as it needs to sit in the fridge at least 8 hours before serving.
GET THE RECIPE
8. Caramelized Banana Ice Cream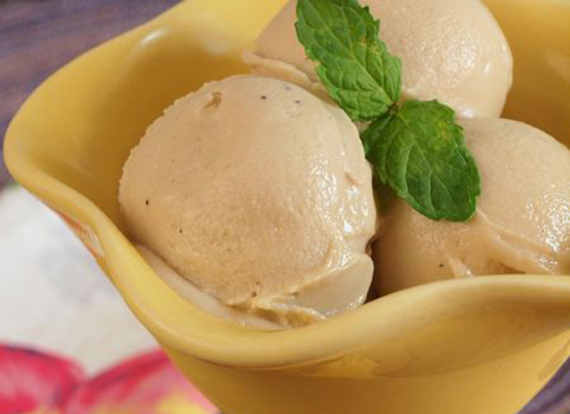 The beauty of banana ice cream is that it's naturally low in fat; the thick texture puréed bananas makes it incredibly rich and creamy without the addition of eggs or heavy cream.
GET THE RECIPE
9. Ricotta Cheesecake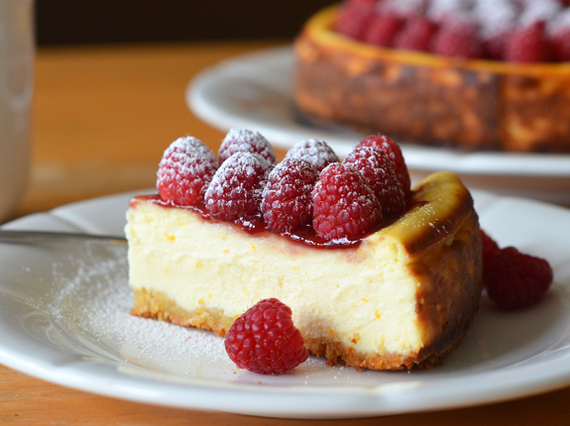 Made with cream cheese, ricotta cheese and a ground almond crust, the cake is a hybrid between an American-style cheesecake and an Italian-style cheesecake. It's a dream to make: unlike most cheesecakes, you don't have to worry about the top cracking or fuss with a water bath because it all gets covered with fruit anyway.
GET THE RECIPE
10. Tart n' Tangy Frozen Yogurt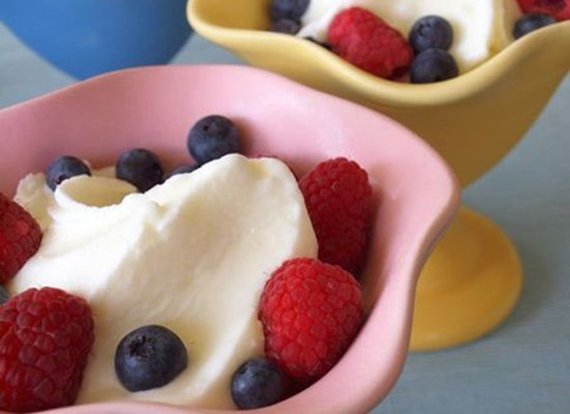 Made with only three ingredients, this fro-yo tastes just like the one at your favorite frozen yogurt shop, only better.
GET THE RECIPE
-- This feed and its contents are the property of The Huffington Post, and use is subject to our terms. It may be used for personal consumption, but may not be distributed on a website.