Strawberry season is in full swing! From strawberry muffins to strawberry rhubarb crisp, there are endless ways to enjoy summer's sweetest berry.
1. Strawberry Muffins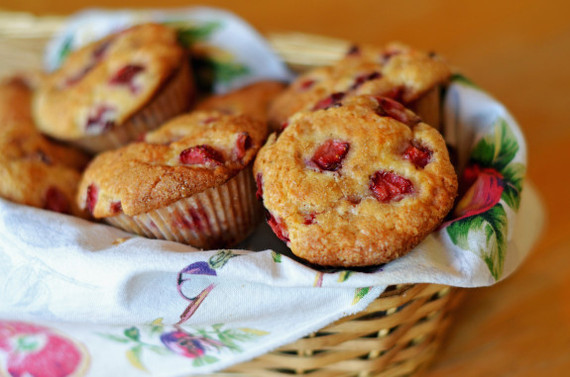 These tender muffins with crisp golden tops are perfect for a special breakfast or brunch. They're loaded with fresh strawberries -- and as pretty as they are delicious.
GET THE RECIPE
2. Strawberry Frozen Yogurt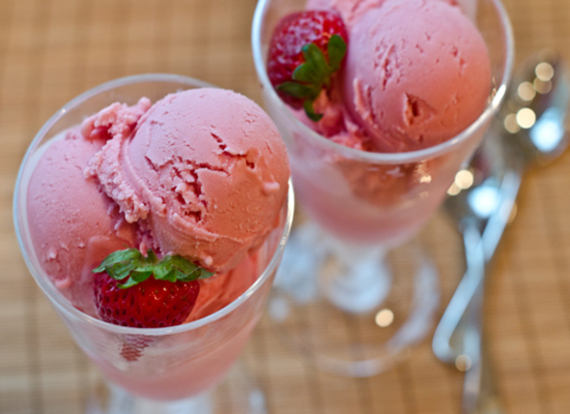 This strawberry treat bears no resemblance to store-bought frozen yogurt or the imitation ice cream served at most fro-yo shops. It tastes intensely of fresh strawberries, almost like a cross between strawberry frozen yogurt and strawberry sorbet.
GET THE RECIPE
3. Simple Summer Strawberry Cake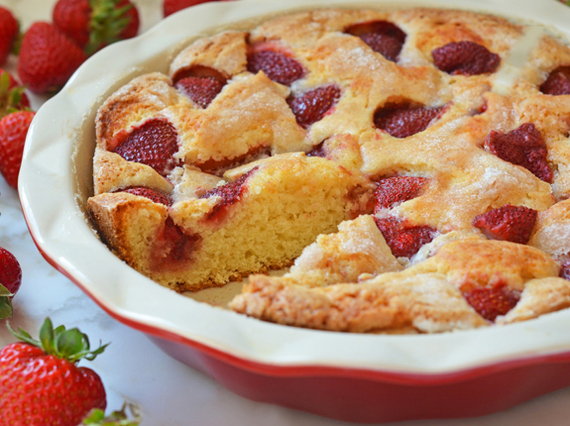 This recipe was sent to me by Karen Tannenbaum, a longtime reader, avid cook and all-around lovely lady. It's one of the simplest, prettiest, most delicious cakes I've ever made.
GET THE RECIPE
4. Lemon Berry Parfaits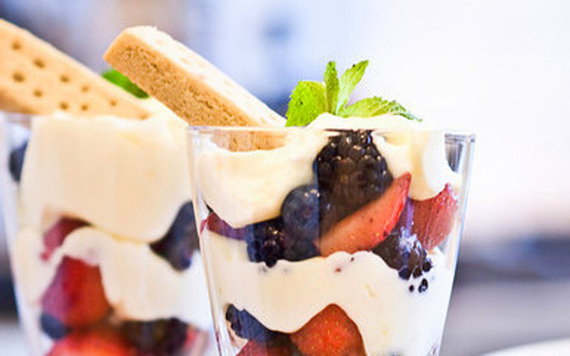 Berries are delicious on their own but if you're looking for a way to dress them up, elegant parfaits are the way to go. Here, I've layered them with a luscious lemon cream -- essentially a lemon curd lightened with whipped cream -- to brighten their natural sweetness.
GET THE RECIPE
5. Strawberry & Orange Salad with Citrus Syrup & Fresh Mint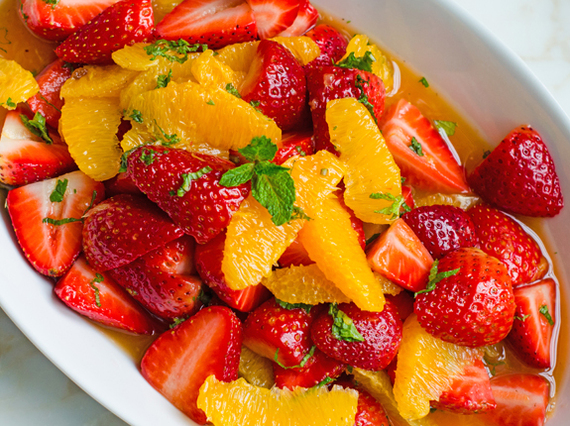 Perfect for brunch, this elegant fruit salad dresses up the table and pairs well with savory quiche and casserole dishes. It's also wonderful for dessert served with shortcake and whipped cream.
GET THE RECIPE
6. Summer Berry Trifle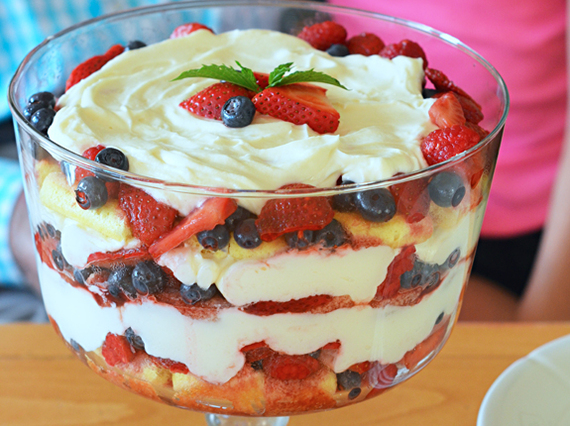 This berry trifle is the ultimate summer dessert: it's refreshing, gorgeous, and you can make it ahead of time. Plus, it feeds a crowd.
GET THE RECIPE
7. Strawberry Rhubarb Crisp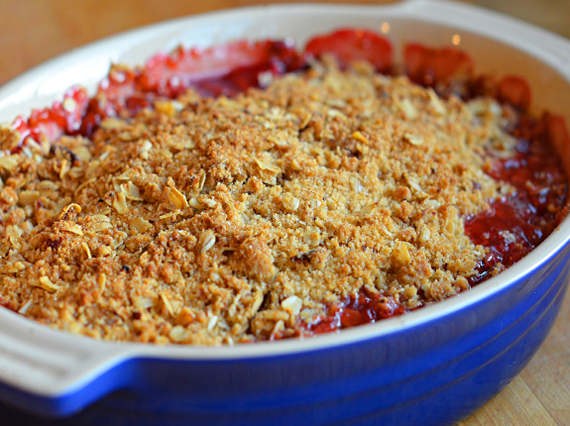 One of the easiest and best desserts I know: tart rhubarb and sweet strawberries bubbling away in their own juices beneath a crunchy oat streusel topping. Serve it warm out of the oven with a scoop of vanilla ice cream.
GET THE RECIPE
-- This feed and its contents are the property of The Huffington Post, and use is subject to our terms. It may be used for personal consumption, but may not be distributed on a website.