Any way you slice it, cheese is the ultimate comfort food. Whether you melt it in a sandwich, toss it with pasta, or bake it into a dip, you can't help but feel happy when you're eating cheese.
1. Baked Brie en Croûte with Honey, Dried Cherries, Rosemary & Pecans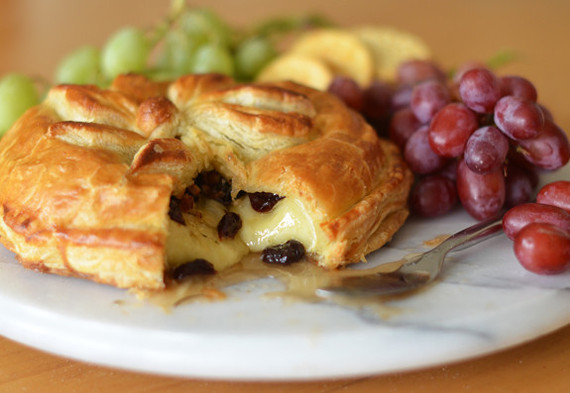 Thanks to store bought puff pastry, this fancy-looking appetizer is easy to make. It also comes with a most popular person at the party guarantee.
GET THE RECIPE
2. Spinach & Gruyère Quiche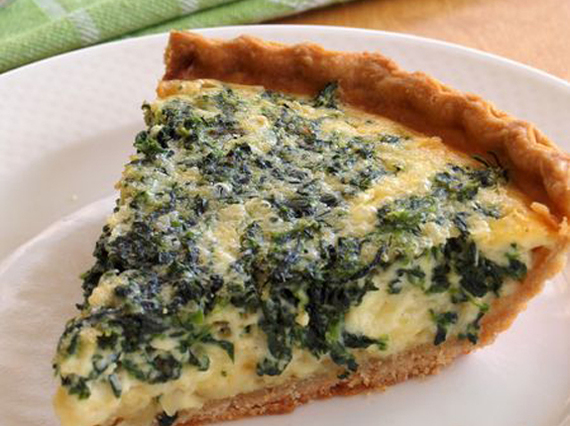 This classic French quiche is made decadent with heavy cream and Gruyère. There's also a good bit of spinach in it, which balances out all that richness and -- dare I say -- makes it just a little bit good for you.
GET THE RECIPE
3. Chipotle Chicken Quesadillas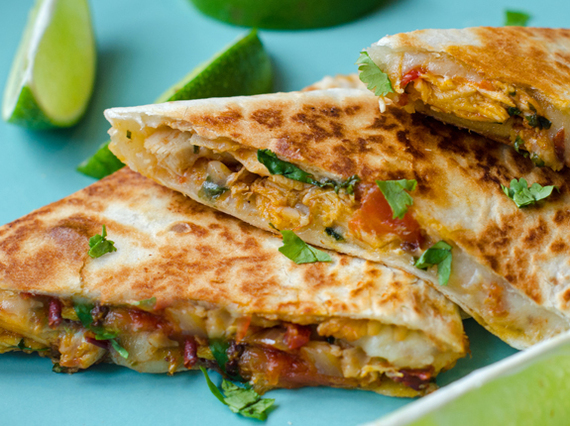 Crisp tortillas filled with gooey melted cheddar and shredded chicken in a sweet and smoky chipotle sauce -- these are the best quesadillas! The recipe is adapted from the website of
Curtis Stone
, one of my favorite chefs and cookbook authors.
GET THE RECIPE
4. Baked Penne with Spinach, Ricotta & Fontina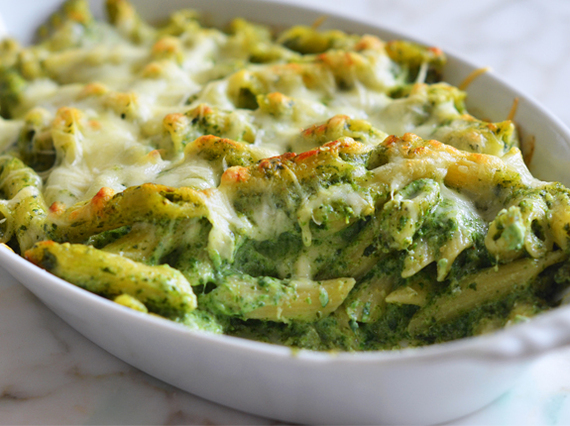 In this quick and easy riff on spinach and ricotta cannelloni, penne pasta is tossed in a creamy spinach, basil and ricotta sauce, topped with cheese, and then baked until gold brown. You can get the pasta in the oven in just 20 minutes; toss a salad while it bakes and dinner is done!
GET THE RECIPE
5. Cheddar Soda Bread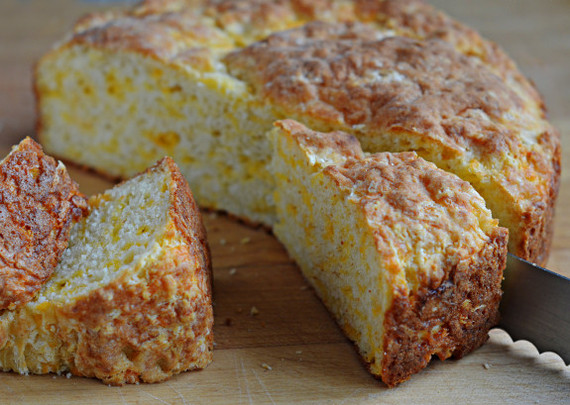 Soda bread is a quick and easy table bread leavened with baking soda instead of yeast. This version is made with extra sharp cheddar, which gives it a crisp golden crust and tender, cheesy interior. The dough takes just 10 minutes to put together and bakes in under an hour -- all the while making the house smell divine.
GET THE RECIPE
6. Turkey, Spinach & Cheese Meatballs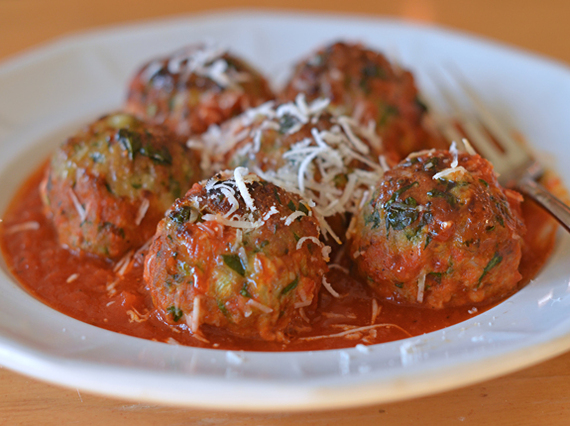 Sausage and cheese make these meatballs tender and also add great flavor without the need for a ton of other ingredients. The meatballs are browned under the broiler rather than in a frying pan -- that means no stovetop splatters, and you can get the rest of dinner ready while the meatballs cook.
GET THE RECIPE
7. Sausage Lasagna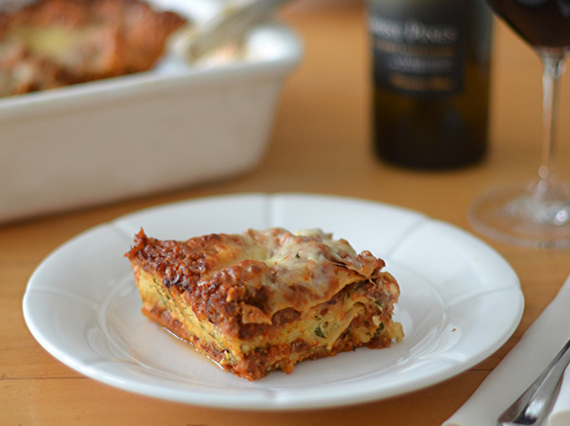 Made with three types of cheese, a quick sausage bolognese sauce, and no-boil lasagna noodles, this lasagna is a much-requested family favorite at my house.
GET THE RECIPE
8. Pesto Pizza with Fresh Tomatoes and Mozzarella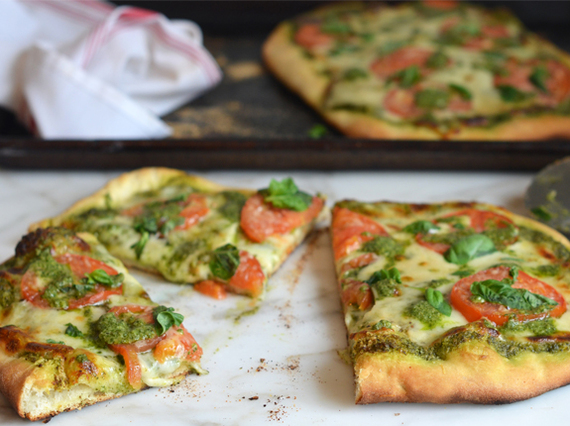 These pizzas are covered with a generous layer of pesto before baking, and then topped with more pesto and fresh basil when they came out of the oven. Not only do they taste very "pesto-y," they also look gorgeous.
GET THE RECIPE
9. Ham & Cheese Tailgate Sliders
Perfect for football parties, these Southern-style ham and cheese sliders doused in a tangy butter and mustard sauce feed a crowd, can be made ahead -- and boys
love
them.
GET THE RECIPE
10. Chili Con Queso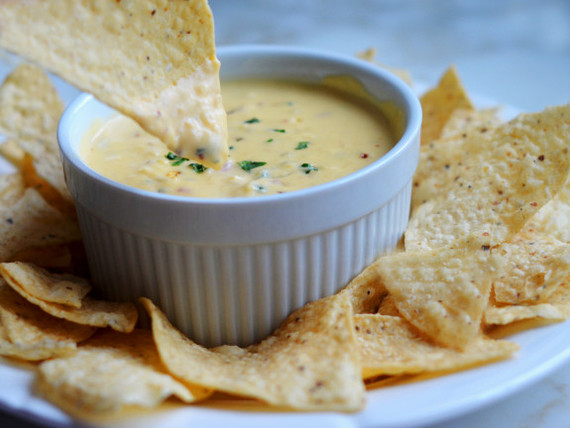 Skip the Velveeta: from-scratch queso is so much better! This version -- made with jalapeños, Cheddar and Pepper Jack -- is rich, creamy, and dangerously addictive.
GET THE RECIPE
11. Spicy Buffalo Chicken Dip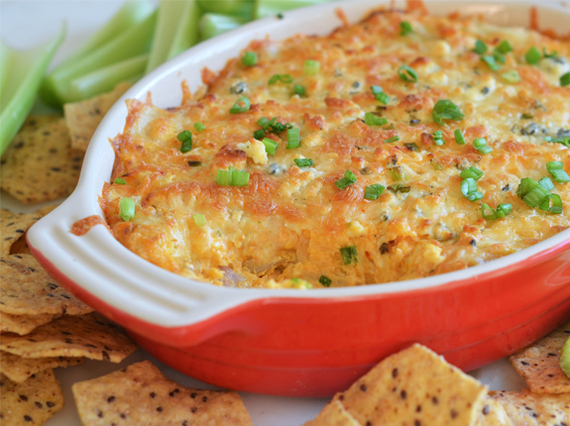 This creamy and spicy dip has all the great flavor of Buffalo wings, but without all the mess. Made with a shredded rotisserie chicken, cheddar, and blue cheese, it's a super-easy, super-cheesy appetizer for football season.
GET THE RECIPE
12. Broccoli & Cheese Soup with Homemade Croutons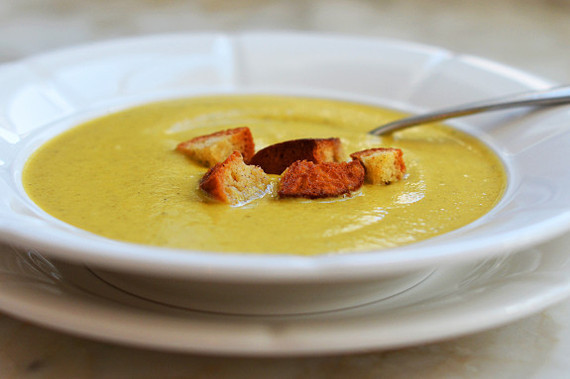 Topped with crisp homemade croutons, this creamy broccoli and cheese soup is a hearty meal unto itself. Gruyère cheese gives it a wonderful nutty flavor.
GET THE RECIPE
-- This feed and its contents are the property of The Huffington Post, and use is subject to our terms. It may be used for personal consumption, but may not be distributed on a website.