Cutting out gluten should never mean cutting flavor, especially when you're grilling. The key is to make your marinades from scratch, since many store-bought sauces and marinades contain hidden gluten. From grilled baby potatoes to cedar planked salmon, these easy recipes will become you're go-to grilling favorites, whether you're gluten-free or not.
1. Grilled Chicken Wings with Seasoned Buffalo Sauce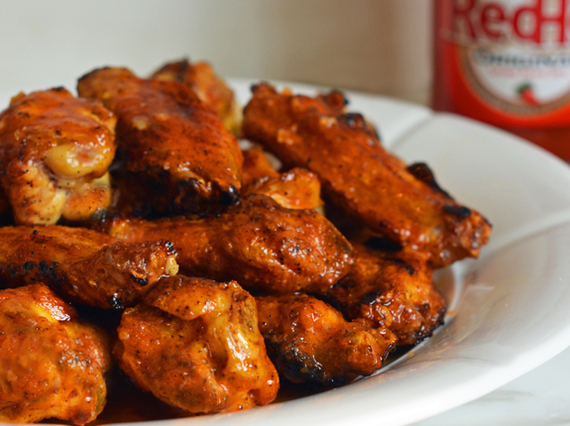 Classic Buffalo wings are fried but I love the flavor and ease of cooking them on the grill. They are truly no fuss, no muss and finger lickin' good! You can serve them plain, but the seasoned Buffalo sauce takes them over the top.
GET THE RECIPE
2. Cedar Planked Salmon with Lemon, Garlic & Herbs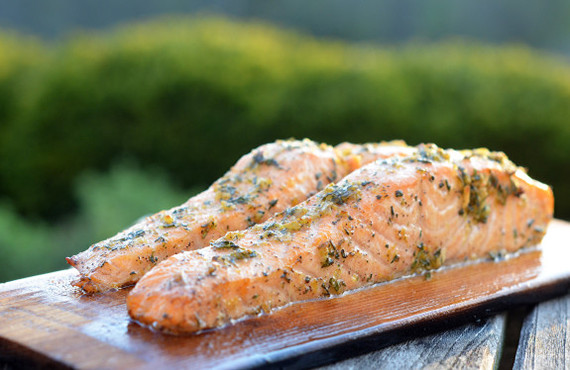 Cedar planked salmon is a mainstay on restaurant menus, yet it's so easy -- not to mention less expensive -- to make at home. This is one of my favorite ways to prepare it: the cedar plank imparts a smoky flavor, prevents the fish from sticking to the grill, and also makes clean-up a breeze.
GET THE RECIPE
3. Grilled Baby Potatoes with Dijon Mustard & Herbs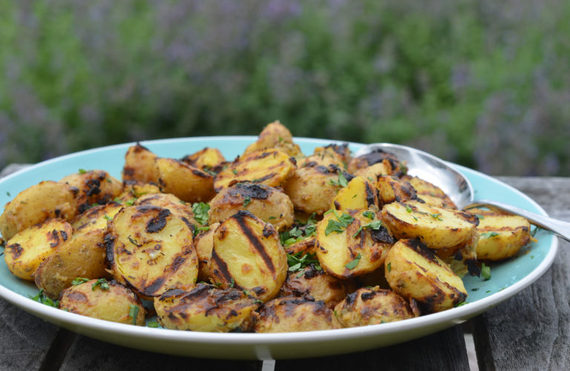 These baby potatoes are boldly flavored with a thick Dijon mustard marinade, and then grilled until crispy and charred.
GET THE RECIPE
4. Grilled Pesto Shrimp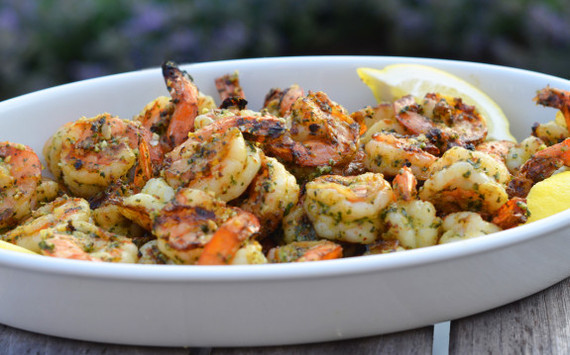 There are endless ways to use pesto -- the Italian sauce made from olive oil, basil, garlic, nuts and Parmesan cheese -- but this has to be one of my favorites. Trust me, no matter how much you think you'll need, make extra!
GET THE RECIPE
5. Grilled Ginger Chicken with Apricot Chutney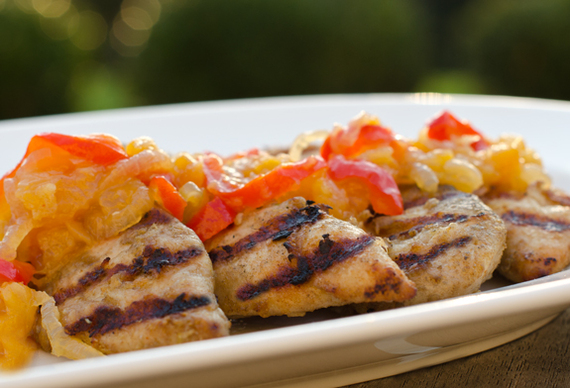 Flavored with Southeast Asian spices and lots of fresh ginger, this chicken is delicious on its own -- in fact, my kids prefer it that way -- but it's even better topped with homemade apricot chutney.
GET THE RECIPE
6. Middle Eastern Chicken Kebabs
Perfect for entertaining, these chicken thighs are marinated in a tangy Middle Eastern-style blend of Greek yogurt, lemon, garlic and spices, then grilled on skewers until golden brown. Serve with
Basmati Rice Pilaf
or on top of a Greek salad. Just be sure to make extra -- the first time I made this dish for a crowd, I actually ran out of food!
GET THE RECIPE
7. Grilled Salmon with Creamy Cucumber Dill Salad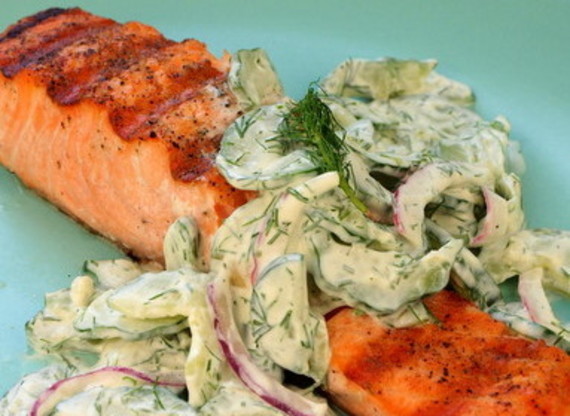 This salmon is simply grilled and topped with a tangy and refreshing cucumber salad -- the essence of summer!
GET THE RECIPE
8. Grilled Moroccan Chicken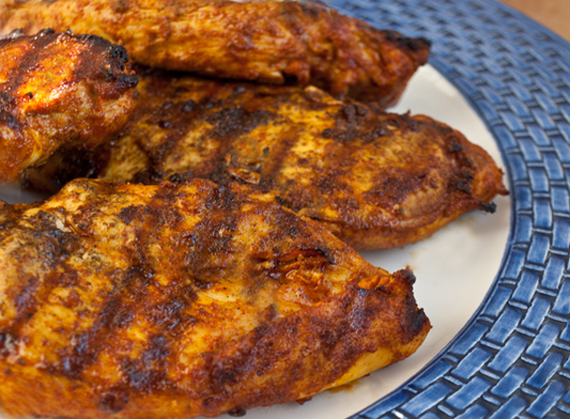 I can't claim this recipe is authentic, but the aromatic spices make it taste decidedly Moroccan. The best part is that it only takes minutes to prepare, and there's barely any clean up.
GET THE RECIPE
9. Grilled Asparagus & Feta Salad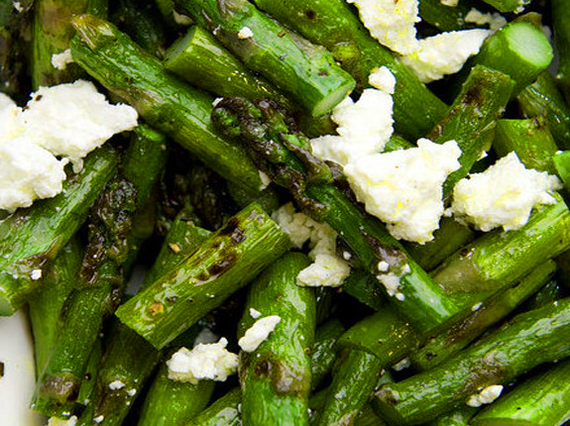 This is the kind of wholly satisfying dish that makes you wonder if you might possibly be a very happy vegetarian.
GET THE RECIPE
10. Grilled Flank Steak with Garlic and Rosemary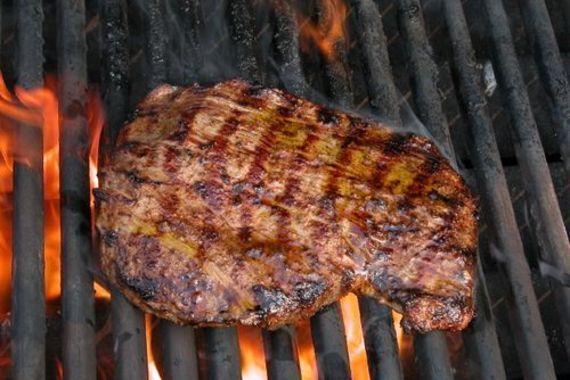 Marinated in garlic, rosemary and olive oil, this flank steak is perfect for entertaining. Make the marinade in the morning and let the meat soak up its flavor all day -- come dinnertime, all that's left to do is fire up the grill.
GET THE RECIPE
-- This feed and its contents are the property of The Huffington Post, and use is subject to our terms. It may be used for personal consumption, but may not be distributed on a website.