Sweet summer peaches are luscious on their own, but put them in a cobbler, salad or smoothie -- heaven! Don't let the summer pass you by without trying one of these fabulous peach recipes.
1. Peaches, Burrata & Prosciutto with White Balsamic Vinagrette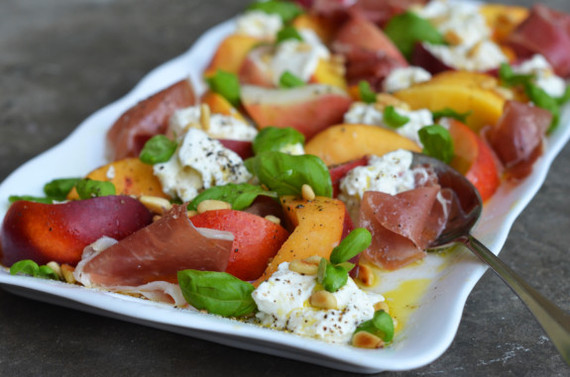 This combination of sweet peaches, burrata, and salty prosciutto is a fun play on caprese. With a bottle of chilled rosé, it's the perfect light summer supper.
GET THE RECIPE
2. Stone Fruit Salad with Ginger-Lime Syrup and Mint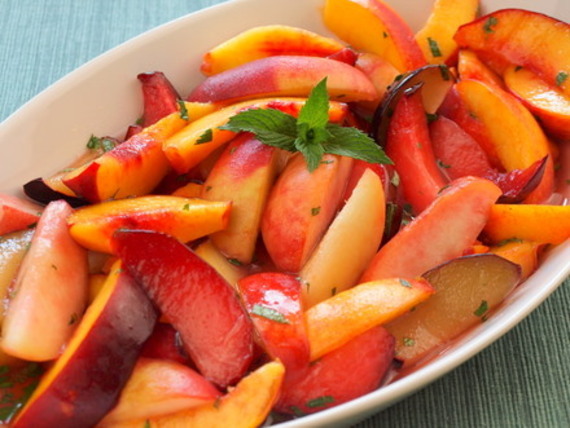 Sliced peaches, nectarines and plums go from simple to sublime when soaked in a refreshing ginger-lime syrup infused with fresh mint.
GET THE RECIPE
3. Southern Peach Cobbler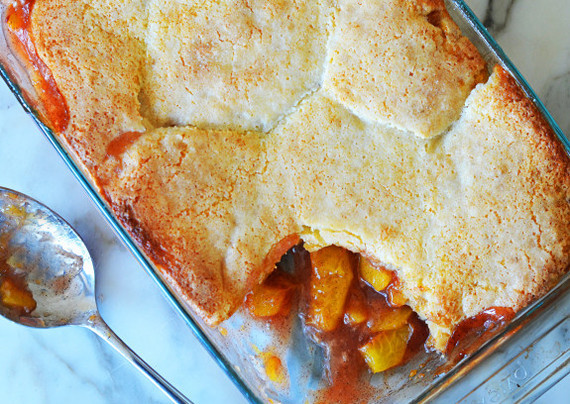 In this classic Southern dessert, juicy summer peaches are topped with buttermilk biscuit batter and then baked until the fruit tender and the topping is crisp.
GET THE RECIPE
4. Peaches & Berries with Lemon-Mint Syrup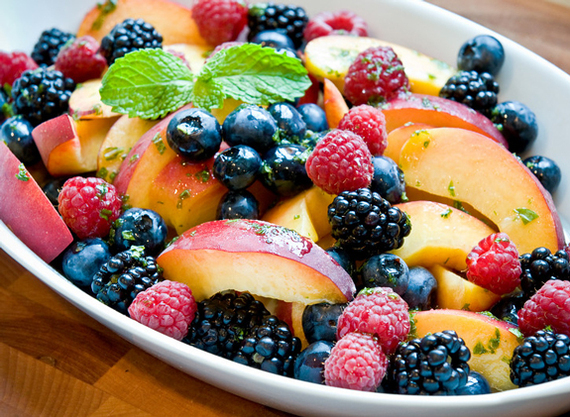 This refreshing fruit salad makes a wonderful light dessert but also pairs well with pound cake, vanilla ice cream -- or both!
GET THE RECIPE
5. Peach Mango Smoothies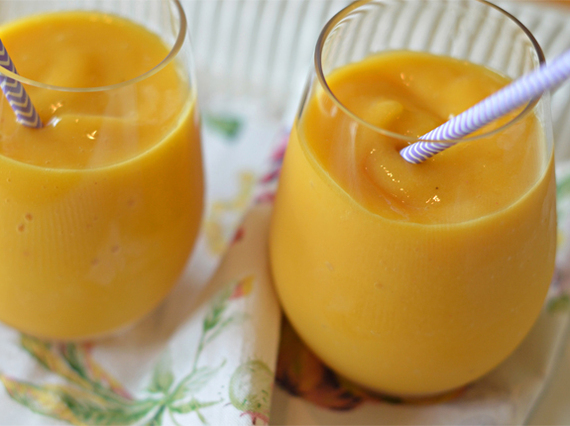 These refreshing smoothies taste like something you'd enjoy poolside at a tropical resort. Using frozen fruit, you can whip them up in less than five minutes.
GET THE RECIPE
-- This feed and its contents are the property of The Huffington Post, and use is subject to our terms. It may be used for personal consumption, but may not be distributed on a website.