Stuck in a lunch rut? Mix up your midday meal with one of these healthy and delicious salads. From Asian chicken noodle salad to French lentil salad with goat cheese, all of these recipes are perfect to make-and-take -- and they won't get soggy.
1. Asian Chicken Noodle Salad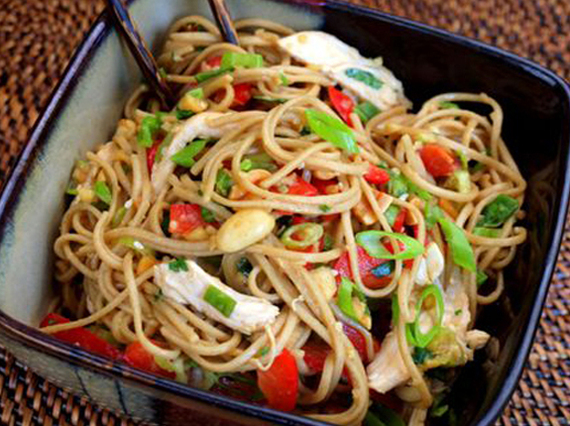 This main-dish-salad is everything you want a summertime meal to be: flavorful, light and totally satisfying.
GET THE RECIPE
2. Bulgur Salad with Cucumbers, Red Peppers, Chickpeas, Lemon and Dill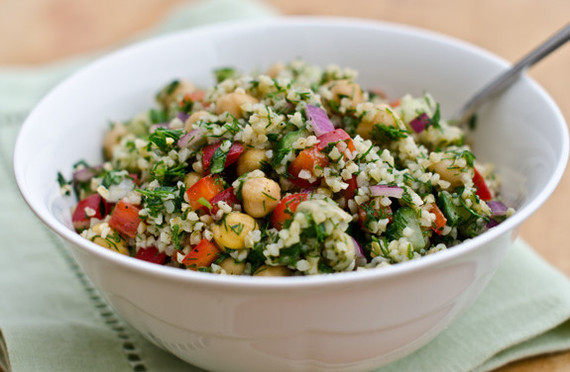 Made with bulgur, fresh herbs, chopped vegetables and chickpeas, this popular Middle Eastern-style salad is like a bulked-up tabbouleh.
GET THE RECIPE
3. Carrot Slaw with Cranberries, Toasted Walnuts and Citrus Vinaigrette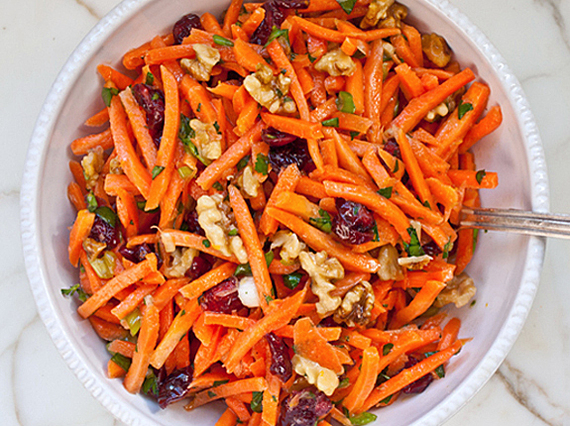 This carrot slaw is crunchy, tart and sweet. I love it with a crusty baguette for lunch but it also makes a healthy side to sandwiches or burgers.
GET THE RECIPE
4. Thai Quinoa Salad with Fresh Herbs and Lime Vinaigrette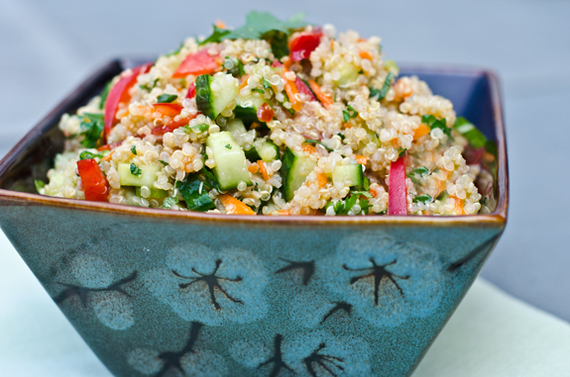 This salad is a healthy eater's dream: flavorful, chock-full of protein and veggies, and low in fat. I usually make it as is for a light lunch, but feel free bulk it up with cooked shrimp, crab or lobster.
GET THE RECIPE
5. French Lentil Salad with Goat Cheese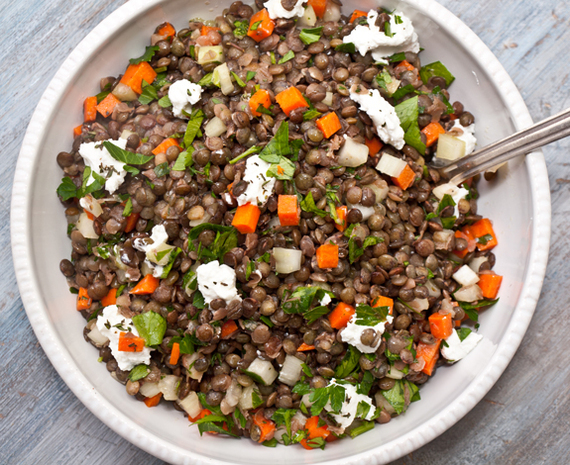 I make this earthy lentil and vegetable salad when I get fed up with hasty on-the-go lunches and am craving something wholesome. It's made with French green lentils, which are ideal for salads because they stay firm and hold their shape when cooked.
GET THE RECIPE
-- This feed and its contents are the property of The Huffington Post, and use is subject to our terms. It may be used for personal consumption, but may not be distributed on a website.